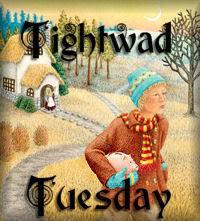 helping each other be good stewards of all our resources: money, possessions, time, energy, and health
When I was a little girl, my mom found a crustless quiche recipe in the local paper.  For many years it hung on the inside of a cupboard door, close to her stove.  Now, 30 years later, I still prefer quiches—and many pies—without a crust.   
The advantages of going crustless: 
Less time.  After all, the crust is the most time-consuming part of making a pie. 
Easier.  The fact that there are endless tutorials and videos on making pie crusts is a clear hint that crust-making is not an easy art to master.
Less calories.  In many pies, the crust is where the unnecessary calories are.
Less expensive, especially if you're gluten-free.  Butter, which makes the best pie crusts, is not cheap, although shortening or margarine are more economical.  Ready-made pie crusts are expensive and they're not very yummy either.  Trying to make a good gluten-free pie crust is not only difficult, but also pricey, because gluten-free flours are so expensive.
The disadvantages: 
Taste.  Some people love pie crust, although I consider it just an edible container for the good stuff.
Peer Pressure.  It takes some courage to serve crustless pies to guests, no matter how yummy the filling is.
 Some pies do need a crust.  Just think of apple pie, cherry pie, and steak and kidney pie. 
The alternatives:
Those 'can't-serve-without-a-crust' fillings can be eaten in different ways.  You don't need to eat pie to get the same flavour and goodness.  Fruit fillings can be desserts in a bowl, or they can accompany pudding, pancakes, or ice cream.  Savory fillings can be served over rice, potatoes, or breads.
Making it Practical:
I received some comments asking for recipes. I will post recipes another day, but to implement this idea you don't need any new recipes.  The great thing is that you can use your own tried and true favorites.  All firm filling recipes—such as pumpkin pie, cream cheese pies, quiches, lemon meringue pie, cream pies, and pudding pies—will work.  
Just prepare the filling as usual.  We add a tablespoon of cornstarch or gelatin if the filling recipe tends to sag or be runny. (We just use whichever is available; I haven't noticed a difference between the two.) Of course, you need a pie pan without holes in the bottom; we use pyrex and we grease it.  Then we just bake the filling in the oven as though it were in a crust—same time, same temperature.  
If I'm in a rush, I'll  bake pumpkin pies and quiches in the microwave, being careful to use half power so that the edges don't get tough, but they are nicer baked in a regular oven.
Occasionally we'll still have a crusty pie for a special occasion, but now we usually go crustless.   It works for us, saving us time, money, energy, and empty calories.  And we end up eating the fillings  more often, which is always good.
————————————————–
Please join in and share your tips, ideas, stories, and encouragement about being good stewards of our resources.  Just click on the Linky Tools message below to enter your post. Then enjoy learning from the wonderful ideas of others.  Please encourage them with your comments.
Powered by Linky Tools
Click here to enter your link and view the entire list of entered links…
For more great ideas, visit Tuesday's Tip Jar , Tuesday's Tips,  Works for Me Wednesday,  Thrifty Thursday, and Finer Things Friday.