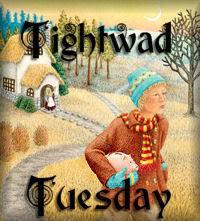 helping each other be good stewards of all our resources: money, possessions, time, energy, and health
Our will is over a decade old, with a few handwritten changes. (Not good!) That has been preying on my conscience for a while.  But this is not a pleasant topic, it requires difficult decisions, and it takes time.  So we, like many others, have been procrastinating on updating our will.
However, yesterday I read the title of an e-zine, Emergency Preparedness, and like a child with a guilty conscience the only emergency I could think of was not having a current will!  Of course, wills were not even mentioned in the e-zine, but I did write 'update will' onto my to-do list for this week.
After all, even though doing so may cost us money, time, and stress, in the event of a disaster, it could dramatically improve the lives of our children.  This is, to me, good stewardship of my resources, although I hope it will not be needed.
So, how would you go about making a will?  There are three main approaches:
You can make your own with forms from the internet. Just google or bing 'last will and testament' with the name of your country to find endless information. This is the truly tightwad approach, but you must ensure your will is valid for you, in your region.   
You can use published books, which have the advantage of being edited and professionally published, and which may therefore be more carefully checked and more legally sound.  Again, this is a great tightwad approach, but again, ensure that the information you act upon is valid for where you live.  And again, research carefully before you start, since some of these books and kits are helpful but others are unclear and almost useless.  A library is a good place to check.
The easiest and most expensive option is to get a lawyer, which is a good idea if there are any possible complications.   Since you'll need to gather information and make decisions in advance, going through a do-it-yourself approach before meeting the lawyer could save you some expensive lawyer time.  You may even find you don't need a lawyer after all, but again, be careful and be sure you know what you're doing.  It's not good stewardship to save few hundred dollars only to involve your dependents in nasty legal tangles at one of the saddest times of their lives.
But whatever method you choose, just stop procrastinating and make a will.  And my hat's off to those of you who keep yours current.  You are truly good stewards.
Please join in and share your Tightwad Tuesday tips, ideas, recipes, stories, and encouragement.  Just click on the Linky Tools message below to enter, and please remember to link back to Tightwad Tuesday in your post.
Powered by Linky Tools
Click here to enter your link and view the entire list of entered links…
Disclaimer:  This is to be considered as friendly encouragement and does not constitute legal advice. 
For more tips, visit Tuesday's Tip Jar,  Works for Me Wednesday, and Frugal Friday.