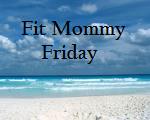 encouraging each other to care well for the bodies God has given us
by being active, eating wisely, and relaxing adequately
Last week's post was a complete cop out and I felt so discouraged about fitness.  The physio exercises, especially, seemed so pointless and ineffective.
Then I noticed myself sitting a bit straighter and holding my head a bit differently—exactly what those exercises were meant to accomplish!  What's more, my husband pointed out that I now actually have muscles in my shoulders!
So now I'm motivated again.  If a few months of boring, wimpy exercises can make such a difference I'll definitely keep on doing them.  I also added some leg exercises from my old Callanetics book, figuring that a few more 'boring' exercises will only benefit me.
So once again I learned:  Slow and steady works…if you just keep on going and don't quit.
Here's how my goals went this week:
Record my fitness accomplishments each day… Yes.
Go for a daily walk and average 7500 steps a day … I did not use the treadmill much, but Miss 10 and I did spend a busy morning shopping.  Here are my steps for the week: 6400, 6000, 6700, 6400, 9400, 7100 for an average of 7000 steps a day.
Do my physio exercises 5 or 6 days a week … I did them 3 days this week—after discovering that they did make a difference.  Before that I was ready to quit.
Do 10 repetitions of my eye exercises 5 days a week, relax my eyes whenever I think of it, and smile at my work. …No, only 3x.  Last Friday and Saturday my eyes were so terribly sore I gave them a rest.  Probably it was due to eyestrain, but I was also fighting a cold then.
Avoid sugar five days a week … Besides two pieces of delicious iced carrot cake on Sunday, I did very well.
Eat lots of vegetables, including fresh ones, and yoghurt, as well as one fermented or soaked food a week … I have started using a thermometer to make my yoghurt, and it seems to make a difference in the quality.  We also had soaked buckwheat, and we're eating quite a few veggies, but perhaps not as many as we should.
Eat substantial breakfasts … Most days, yes, and when we did not, we were all tired and hungry.  It takes less time to prepare a big breakfast than it does to make snacks all morning, and a big breakfast seems to make the whole day go better.
Relax daily…I was very busy, but most days I did manage to take an afternoon rest.  Naps are so rejuvenating and makes the rest of the day much more productive.
Spend time outside… No.  At first I felt tired and half sick, and the rest of the time I was busy doing other things.  This is the second week that I hibernated like a bear.
Have fun with the kids, including active fun… Lots of reading aloud, laughing, eating good food, and talking, but no active fun at all.  Oops!
Please link to your fitness post in the comments below. Then go visiting and be encouraged by the experiences of other Fit Mommies. If you write a blog post, please remember to link back here from your post so others can join in.
Note: Fit Mommy Friday is the Health and Fitness Check-In column of The Christian Home Carnival and is also linked to Encourage One Another Wednesday.