You know how sometimes you just want your kids to learn and write about something without a lot of angst and procrastination? Well, we're having an election in Ontario and that's a golden opportunity for a report.  But this time I'm telling my teens exactly what I want to see in the report.  It's almost like filling in the blanks, I know, but this way they will know exactly what I want them to pay attention to.  I don't recall ever doing anything like this before, so we'll see how it goes. And, since elections happen all the time, everywhere, I thought I would share the assignment just in case it might help another family.
Election Report Outline
Introduction:  Why was the election called and when will it be?  Who was premier, who was leader of the opposition, and how many seats did each party have?  Include a thesis statement introducing each of the parts of the report.
Introduction to part A
Part A of the report (3 sections):  For each major party, give the leader's name, at least three planks in the platform, and a few details about the campaign.
Conclusion of part A/transition to part B
Part B of the report (3 sections):  Who are the local candidates for each party, and what do they have to say for themselves? (You may need to contact them for this information unless they have websites.)
Conclusion of part B/transition to part C
Part C of the report (3 sections):  Evaluate the promises and potential of each party, both locally and provincially.
Conclusion of part C/transition to final conclusion
Conclusion:  Sum up what you said, give the election results, and tie the two together.  Comment on the effect you expect the election results to have on Ontario.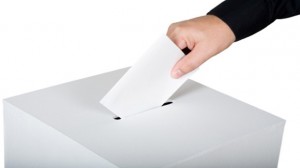 I'm hoping that these guidelines will help my teens organize their learning and their thoughts about our election in Ontario.  Hopefully this will reduce both angst and procrastination and help them to concentrate on the ideas rather than the format. Perhaps this will also benefit your family when you face your next election. This post is linked to the Carnival of Homeschooling, Finishing Strong , Trivium Tuesdays, Works for Me Wednesdays, and Raising Homemakers.