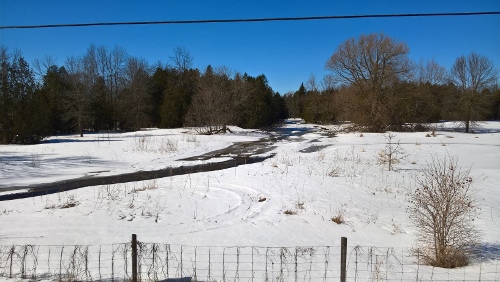 A slow thaw from Monday, above, to Friday, below.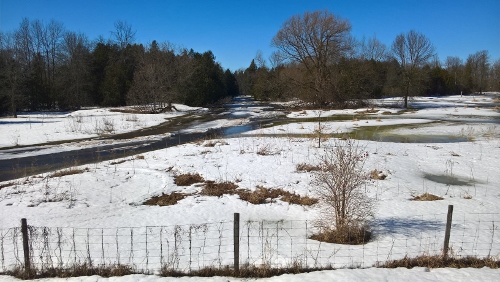 Although it spring is coming very slowly, we know it's on its way.  The red-winged black birds are back and so are many other early morning songsters.  We even saw a robin last week!
As it snows again today, I remember God's promise to Noah:
While the earth remains,
seedtime and harvest,
cold and heat,
summer and winter,
day and night
shall not cease.
May this verse from Genesis 8 encourage you!
—
If you enjoyed this article, you might want to friend me on Facebook where I occasionally show up, or connect with me on GoodReads where I eventually share what I read. 
This may be linked to Inspire Me Monday, Christian Homemaking, Friendship Friday, Make My Saturday Sweet.