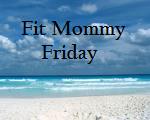 encouraging each other
to care well
for the bodies God has given us
Welcome to the Health and Fitness Check-In column of The Christian Home Carnival, posted weekly. For encouragement and accountability, you can check in using the comments at the bottom of this post. Please feel free to join any time, and at whatever level of fitness and health you currently have.
It's a new year.   Looking back, I'm thankful to see how much more stamina I now have and how many more everyday tasks I can accomplish.  I can sweep, vacuum, wipe the table, scrub cupboards, and preserve food without becoming exhausted.  I no longer need to nap every afternoon, and I'm rarely foggy-brained. This is a great blessing.
My fitness goals for 2012 are to continue caring for my body to the best of my ability.  By the end of the year, I hope to be able to
walk 8000 steps each day,
do the full repetitions of my eye exercises daily,
do the entire routine of my physio exercises daily
do T-Tapp regularly and
significantly cut down on my prescription vitamins.
In order to reach these goals, I'll need to focus on
daily exercise,
eating very little sugar,
eating more vegetables, especially fresh or fermented ones,
having yoghurt or some form of kefir daily, and
soaking or sprouting grains.
I'll also need to incorporate daily relaxation into my life again.  That used to accompany my naps, but now I need some other way to build it into my day.  Part of the relaxation will involve active play with my children.
Here's how I did with my goals this past week:
Record my fitness accomplishments each day…Yes.
Do my eye exercises 5x a week …  No, but I can now do them without fatiguing my eyes, and that's a major breakthrough.  I'm even increasing the repetitions of some of them.
Go for a daily walk and take at least 6000 steps a day … Because of ice, cold weather, and unexpected outings, I did not walk outside every day, but did manage to get close to my step goal: 6000, 7200, 5400, 6100, 4400, and 5950.   Note that some of these steps involved walking in a thick layer of crusty snow, so they're worth a lot more than the average step in summer. 🙂
Do my physio exercises daily … No, but I did them several times and am able to increase the repetitions somewhat.
Learn T-Tapp… I got no further than practicing the basic stance several times.
Avoid sugar five days a week … Yes.
Eat lots of vegetables, including fresh ones, and yoghurt … No yoghurt, but lots and lots of vegetables.
Relax daily… No, but we did relax a fair bit.  Sometimes work is just as relaxing as goofing off, though.
Have fun with the kids, including active fun… I went down a hill on the sled!  It was a little hill, and I only did it once, but the children were thrilled.  I've promised them—and myself—to do it more often, until I am no longer afraid.
How about you? Did you exercise, eat well, and relax happily this week? Let's encourage each other to care well for the bodies God has given us. Please link up your health and fitness post in the comments below, and don`t forget to link back here from your post. Then enjoy visiting and encouraging other Fit Mommies just like you.