When you find something beautiful or interesting on your nature walks, what do you do with it?  We put it in our museum.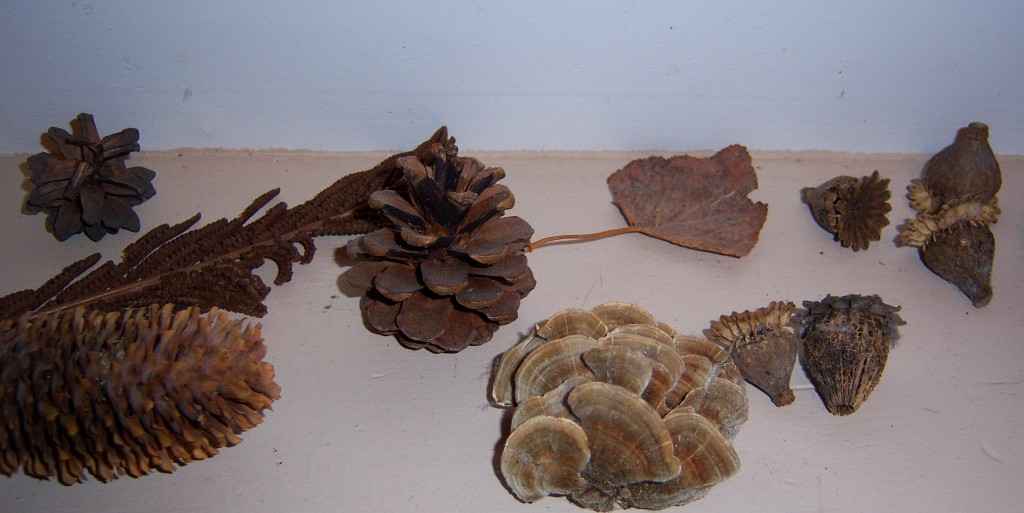 We have cones, seed pods, dried ferns, and a shelf fungus (bottom center).
The bird corner includes old nests as well as feathers.  We've discovered that blue jay feathers lose their blue after a while.  Notice that the log has been chewed by a beaver.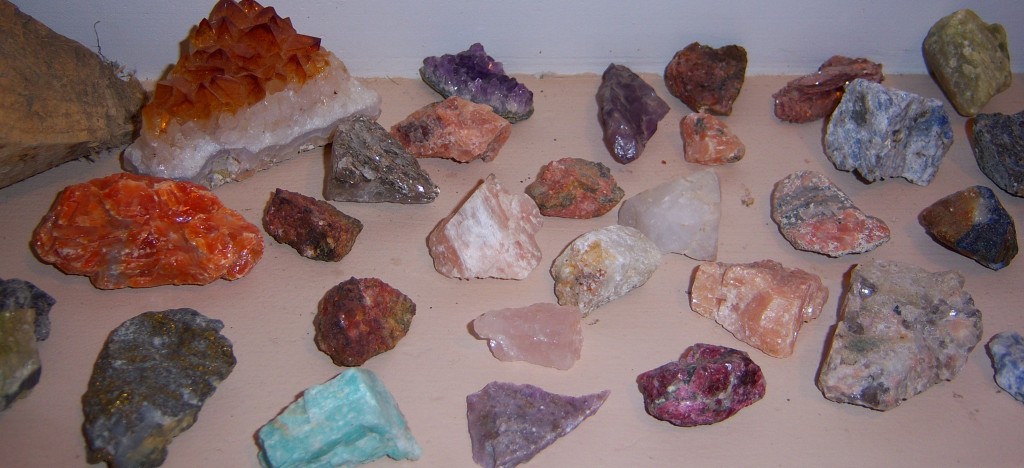 Although we found many of the rocks ourselves, the prettiest ones came from a rock show.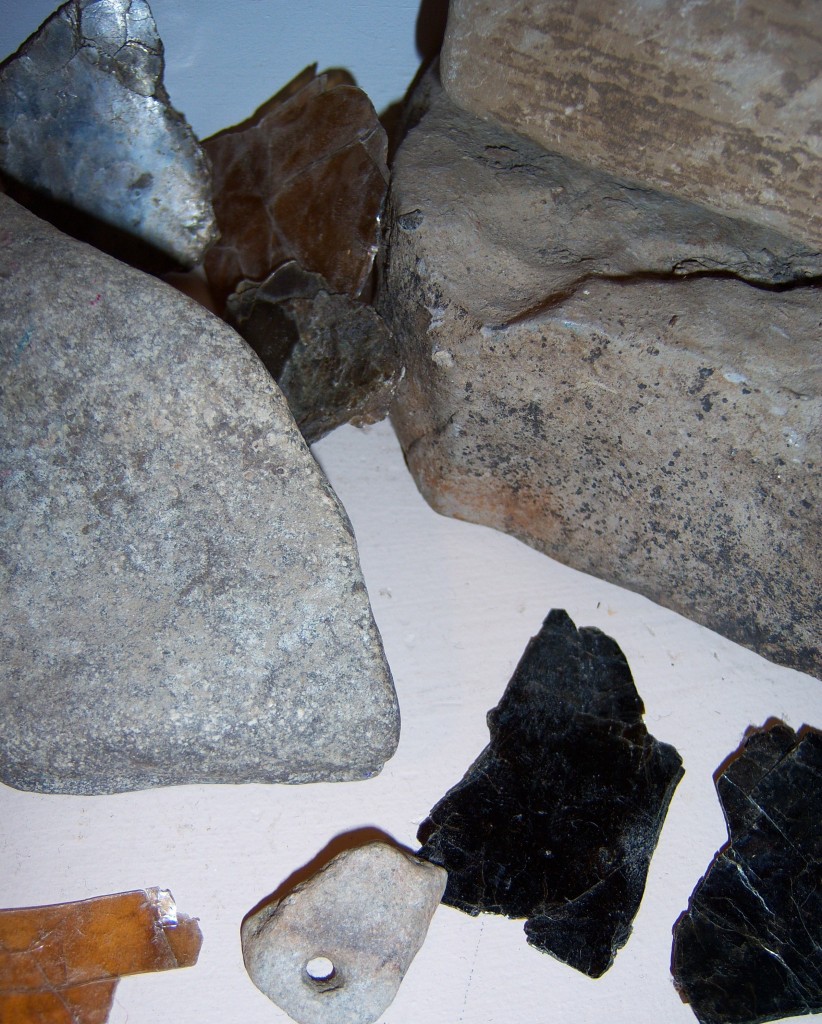 We've visited a mica mine.  Below you can see transparent sheets of ordinary mica.  I'm not sure, though what the orange, black, and silver sheets are in the above picture.  And is the stone with a hole in it an Indian artifact?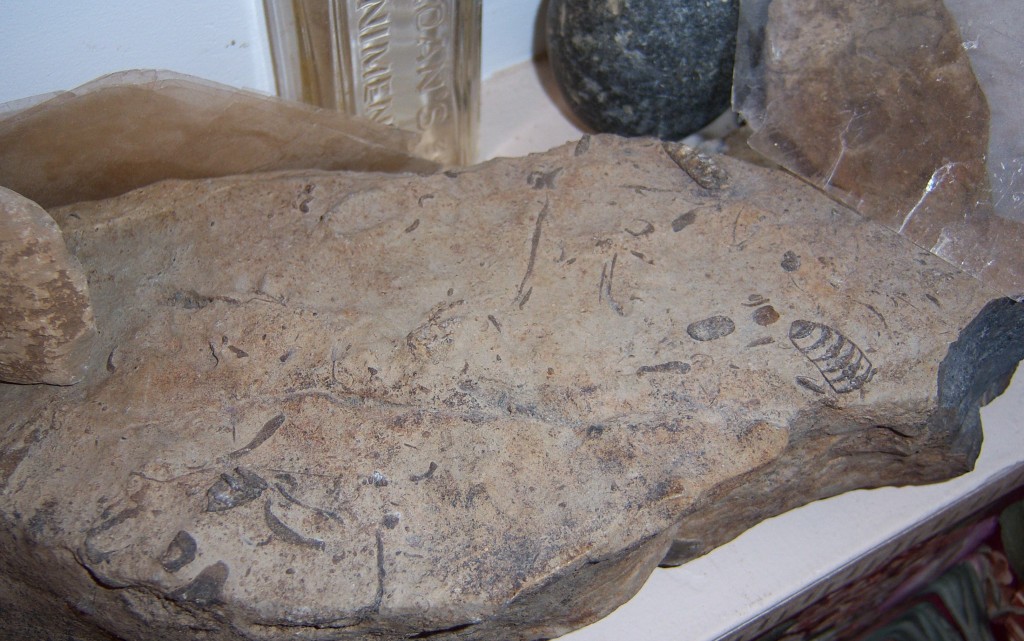 We seem to live in fossil country.  Here are two of our best fossils; the one above we found and the one below we bought. All the dark bits in the one above are remains of little living things, some from funny angles.  I've put my other little shell, bump, and plant fossils among the plants on my window sill.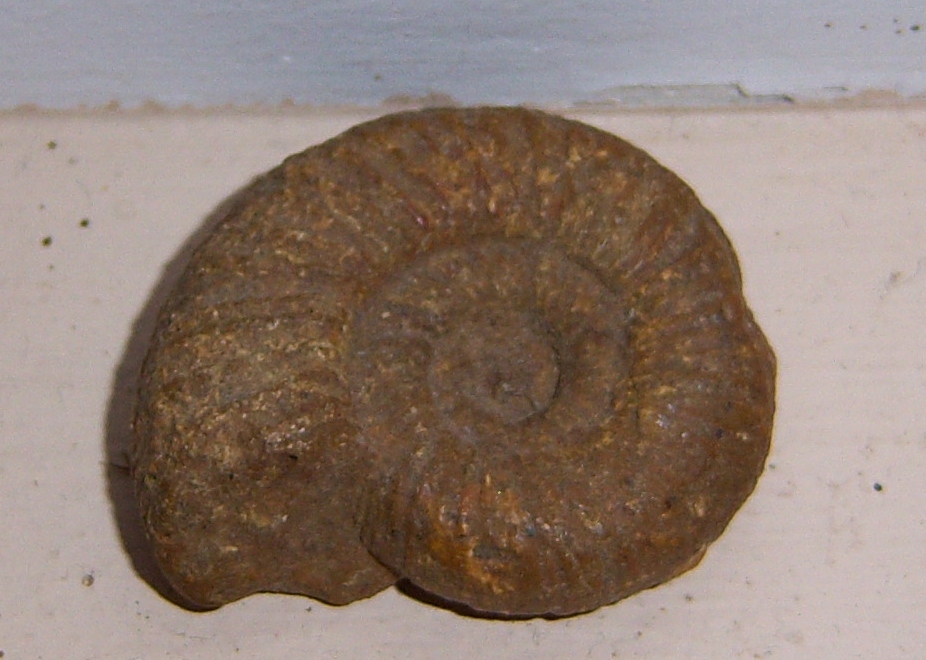 Our museum, just a few ledges in our stairwell, has been part of our lives for years.
It changes as time goes on, though.  We've discarded items such as a snake skin, square pioneer nails, beaver chips, butterflies, and a wasps' nest, and in a few months, when the weather turns fine, we'll start collecting again.