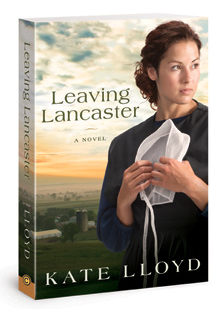 Leaving Lancaster by Kate Lloyd is free today  across all ebook platforms according to the author's website.  I've already put it onto my computer and hope to read it soon.  You see, tomorrow I'm posting a review of the sequel, Pennsylvania Patchwork, in which I met a handful of memorable characters I'd really like to get to know properly.
Obviously, I have not yet read Leaving Lancaster, but I expect it will be a pleasant, light story with a focus on family relationships.  If you're looking for some free summer reading, it's worth downloading this one.
Disclosure:  As usual I am not compensated in any way for passing on this information to you.