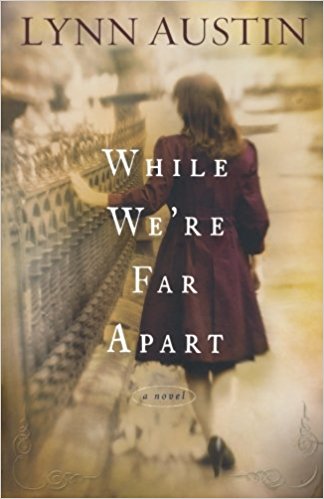 Still reeling from the accidental death of his wife, Eddie Shaffer enlisted in the US army in September 1943. He expected his mother to take care of his children but she refused, insisting that he stay home with his motherless children.  When Grandma's neighbor, mousy Penny Goodrich, overheard the conversation she eagerly offered to move in with Eddie's children.  Penny had always been in love with Eddie and this was her chance to make him notice her.  Fearful, inexperienced, and completely without support for her decision, Penny faced one challenge after another, including the antagonism of Eddie's children, Esther and Peter.
Penny, the children, and their disillusioned landlord Mr. Mendel each longed for distant loved ones.  These four people, each lonely in a different way, supported each other through the uncontrollable events that followed, painfully learning that God is always at work, even when He seems to be silent.
Sadness and despair permeate the early chapters of this book. I ached for the characters and quickly learned to identify with them, rejoicing as happiness imperceptibly entered their lives.   I loved the transformation of sad, timid Penny to a confident, cheerful young woman.  Esther and Peter, both so lost at the beginning of the story,  were happy and confident by the end.  While encouraging the children, even heartbroken Mr. Mendel gradually came to terms with God's sovereignty.
Lynn Austin, five-time Christy Award winner, has crafted a superb and surprising story full of wisdom and comfort.  While the novel focuses on the Jewish religion, Lynn Austin shows how both Christians and Jews can find comfort in God's sovereignty no matter what happens in the world.
This excellent novel reminded me of the many devout Jews still waiting for the Messiah, not believing He was born two millennia ago.  Lynn Austin did not address this issue, but her book encouraged me to pray that God will bless efforts to reach the Jews with the gospel.
Disclosure:  This book has been provided courtesy of Baker Publishing Group and Graf-Martin Communications, Inc. and is available at your favorite bookseller from Bethany House, a division of Baker Publishing Group.