Last week, Miss 12 and I had a job to do:  drop off the chickens to be butchered.  We usually do it ourselves, but not this time.  Here they are in the back of the van.
When we arrived at the butcher's, the other farmers crowded around to look into our van.  "What beautiful birds!"  "How did you get them so big?"  "How old are they?"  "How on earth did you keep them so clean?"  I felt unexpectedly proud of our big, clean, beautiful birds.
Then we had to wait half a day for them to butcher our chickens and, being homeschoolers, we found something fascinating nearby:  the Iroquois Lock on the Saint Lawrence Seaway.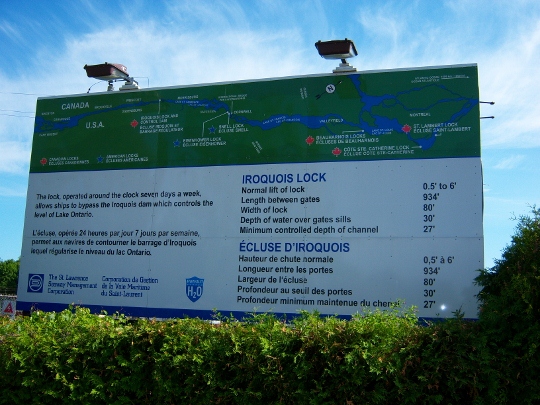 Here the bridge is just closing after letting a small pleasure craft through the lock.  The large structure in the background is the Iroquois Dam that regulates the water level of Lake Ontario.  We've had a very dry summer, so the lake was no higher than the river further downstream and the lock was essentially useless.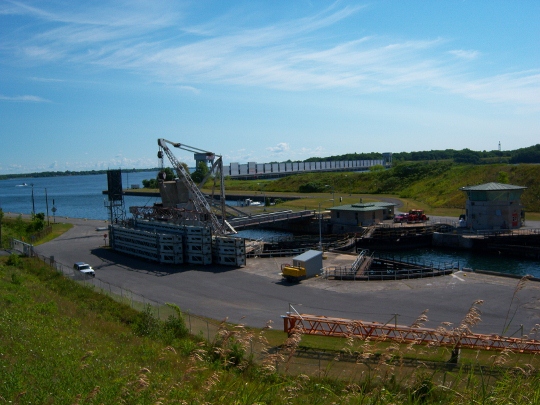 We really wanted to see a huge ocean ship, though, and according to the schedule one was expected to pass by around noon.  Well, there was a little beach nearby, and we built a marvellous sandcastle while waiting.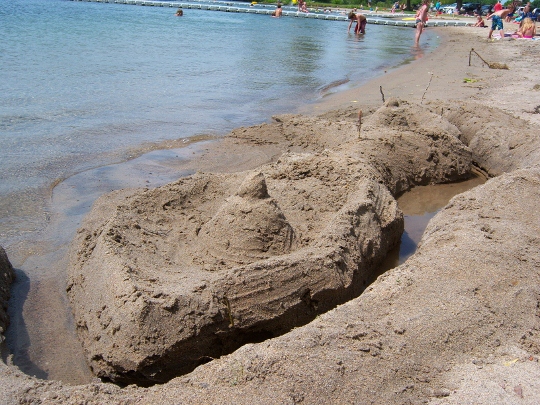 Finally the ship came through, incredibly huge.  Here it is, the Algoma Olympic.

It's too bad that the chickens filled the van so the other children could not come along.  Even so, Miss 12 and I had a beautiful day together and learned a lot.
When we drove home our coolers were full of yummy chicken, our tummies full of delicious picnic food, and our minds full of happy memories.