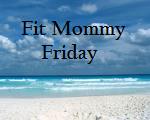 encouraging each other to care well for the bodies God has given us
by being active, eating wisely, and relaxing adequately
Happy New Year!  I wish you a happy year full of increasing health and fitness.  Decide what you want to accomplish this year, make a plan, and follow through!  I hope Fit Mommy will be an encouragement to you all year long as you work to care for your body.
Here are my goals for 2013:
walk 10,000 steps a day, on average
develop good posture
gain upper body strength
have more energy and stamina
This is how I hope to achieve them:
record my steps and exercise daily
aim for 4000 steps by lunch, 8000 steps by supper, and 10,000 steps by bedtime, but do not overdo it
do my physiotherapist's exercises diligently
eat well, including substantial breakfasts
spend time outside
relax and sleep adequately
It sounds like a lot to do everyday, but the only two that are a difficult for me are to walk the 10,000 steps (some days I'm too tired, and some days I run out of time) and to eat a substantial breakfast (that can be a lot of effort to prepare).
Here's how my goals went this first week of the year:
Record my fitness accomplishments each day… yes.
Go for a daily walk and average 10,000 steps a day …There's a lot of snow outside, and walking is definitely aerobic exercise, which I've been ordered to avoid.  So I did not go for many outdoor walks this week, but when I did, I doubled the step count for the walk. Here are the steps I recorded this week: 9500, 10700, 6500, 8600 (walked in the woods for 1000 exhausting steps), 8900, (again, walked in the woods for 1000 exhausting steps), 5700 (very little energy to walk after the last two days) for an average of 8300. Next week I'll try to spend more time on the treadmill.
Be usefully active and do formal exercises 6 days a week … I did them 6 days a week and am very pleased with myself.
Do 10 repetitions of my eye exercises 5 days a week and relax my eyes whenever I think of it …Yes.
Avoid sugar five days a week … No.  We're still on holiday eating mode…and Miss 10's New Year's goal is to bake a cake every week.  We had delicious iced chocolate cake this week.  And a few other treats.
Eat lots of vegetables, including fresh ones, and yoghurt as well as one fermented or soaked food a week … Yes to the veggies, no to the rest.
Eat a substantial breakfasts … Working on it.  I do have a whole lot more energy if breakfast is full of protein and calories.
Relax daily…Yes—a daily nap in bed.
Have fun with the kids, including active fun… We took nature walks, read books, ate good food, and laughed a lot.
How was your week?
Please link up your health and fitness post in the comments below. Enjoy visiting and encouraging other fit mommies in this often-unhealthy holiday season. Please don't forget to link back here from your post.
Note: Fit Mommy Friday is the Health and Fitness Check-In column of The Christian Home Carnival and is also linked to Encourage One Another Wednesday.