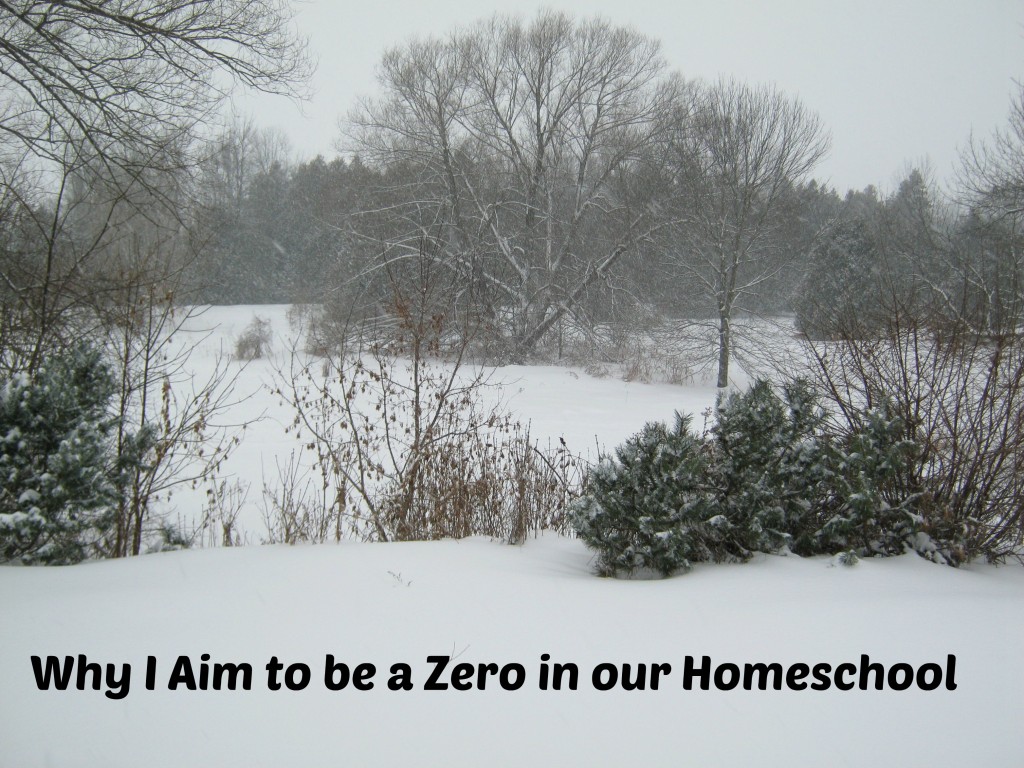 Every once in a while I read something that sticks with me for a long time.  One of these concepts is "Aim to be a zero" from An Astronaut's Guide to Life on Earth by Chris Hadfield, and it really illuminates many tasks.  I have thought about this concept so much that I no longer know which thoughts are Hadfield's and which are my spin-offs, so here is my personal take on 'aiming to be a zero':
Why would one want to be a 'zero'?  Well, suppose the options are 'minus one', 'zero', and 'plus 1'.
'Minus 1' is when we don't even do the bare minimum and, besides that, we also cause problems.
'Zero' is when we fit in well and almost seem invisible because we do what's required and do not stand out in either a good way or a bad way.
And 'plus one' is when we are outstanding at what we do.
We all, obviously, want to be a 'plus one' in all we do.  Very few people want to be a 'zero', and no one wants to be a 'minus one'.
But often, especially in new, busy, or stressful situations, striving to be a 'plus one' can cause problems.  In such situations, we are often not equipped, experienced, or energetic enough to be a 'plus one', and our striving causes us to become a 'minus one', someone who causes problems instead of contributing.  We overreach our abilities and experience, misunderstand our role or our assignment, and add negative ingredients such as stress.
How much easier it is on everyone if we simply aim to complete our tasks competently and well, meeting our obligations without unnecessary stress and bother for anyone!  That's why aiming to be a 'zero' is not a bad place to start…and even, in many cases, to end. Of course, by doing so we will occasionally be a 'plus one', but that is a welcome bonus, not a requirement.
I've come to the conclusion that striving to be a 'plus one' is often tinged with ambition, pride, and imbalance; striving to be a 'zero' is more about meeting commitments, humility, service, and, for us Christians, simple obedience to God.
Chris Hadfield gave some practical examples from his life as an astronaut, but this discussion also applies to our lives as homeschooling moms.
Why have I been thinking about this?  Well, I'd like our homeschool to follow Charlotte Mason's ideas more closely again, and Hadfield's ideas have guided me as I plan how to do that practically.
I think a 'plus one' approach for me right now would be to streamline our current work seamlessly into a beautiful Ambleside Online program, complete with an effective record-keeping option, booklists, handicrafts, many short lessons (which my kids hate), and afternoons off, and with me reading, analysing, and understanding all the recommended books (many of which we don't even own), guiding narrations wisely, and taking time for mother culture.
It all sounds beautiful, but I know from experience that I cannot homeschool this way for multiple grades.  I would spend hours preparing for the changes, the children's work would be disrupted, they would struggle to adapt, we would all be stressed, and wrong emotions would abound.  We would miss our main goal: learning to God's glory.  Thus the situation would definitely become 'minus one', both in implementing Charlotte Mason's ideas and in basic learning and godly behavior.
In this situation, what would 'aiming to be a zero' look like for our family?  I would reintroduce the Charlotte Mason ideas that would benefit our family and could easily fit in:  more careful habit training, focused attention, more emphasis on picture and composer study, formal nature walks, more free afternoons for the younger ones, and the occasional narration from the many living books we enjoy.  This would be realistic and would benefit our family, even though it would not live up to everything a Charlotte Mason education involves. It would be a great first step.
I suppose that Hadfield's ideas of 'plus one', 'minus one', and 'zero' are another way of looking at balance and wisdom.  His concepts have been so helpful to me these past few months, reminding me over and over that meeting basic commitments is better than excelling at a few things while neglecting the basics in other areas.  Perhaps this is part of what Paul means when he urges us to make it our ambition to lead a quiet life and attend to our own business. (1 Thessalonians 4:11)
—
As an aside, I recommend Hadfield's book An Astronaut's Guide to Life on Earth, which I reviewed briefly here, for the whole family.