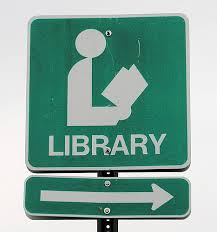 After the Bible, the library is probably the most valuable resource we homeschoolers have access to, and it amazes me that some people homeschool without it.  Even those of us who use it regularly often do not take full advantage of its many resources.
In fact, even though our family uses the library so faithfully that our librarian refers to us fondly as "my homeschoolers," we, too, had been neglecting a lot of what the library offers.  So I decided to start the year off by encouraging us all to use this free and wonderful resource a whole lot more.
To find out more about what your library may offer, continue reading at The Curriculum Choice.