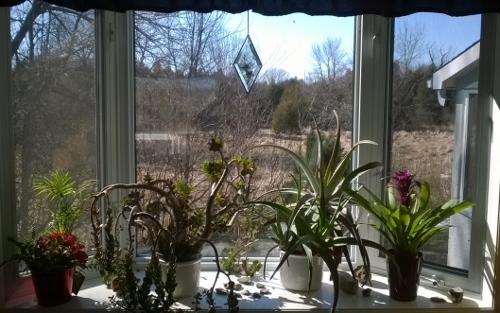 We're spring cleaning around here, a little bit at a time.  A few hours after Miss 14 and I finished this window area, the sun shone in and made the plants glow.
That sunshine brought joy, but it wouldn't have if we had not stopped to see it, pay attention to it, and be thankful for it.  Perhaps we all need to learn to appreciate the small everyday gifts God gives us.
…because you can't appreciate these gifts unless you accept them, and you can't accept them unless you notice them, and you won't notice them unless you slow down and open up.
Wishing you many happy moments this spring!