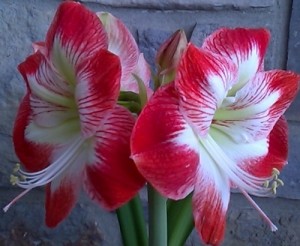 Some years I have very lofty goals.  Other years, and 2016 is one of them, my goals are much more mundane.
In 2016 my goal is to catch up:
to catch up on all the things I have started that need finishing, and to decide which ones not to finish,
to find more effective ways to teach my children some basic things that have still not gotten through to them,
to spend more time with family and friends,
to organize our gluten free recipes so that they will be easier to share,
to finish the 4 dozen articles currently open on my computer (or decide not to finish them),
to catch up on writing reviews and articles,
to find a way to organize my files and my desk,
to read or reread important books and worthwhile magazine articles and to absorb them,
to straighten out the flower beds,
to deal with the mending basket,
and maybe even to organize our photos.
This is about sweating the small stuff, because life is really in the everyday details.  It is about making our home more pleasant for my family—a curtain here, a flower there, a new recipe, a different homeschooling strategy, a healthy and non-distracted wife and mother.  It is about clearing my desk, my mind, and my conscience.  It is about reducing the stress of deadlines, the sadness of disappointing others, and the tyranny of the library (i.e. when a book finally arrives after months of waiting, and now you have other priorities but you really do need to read the book).  It is about reading books I need to read, exercising as I should, writing birthday emails, making a will.
Practically, it is about examining, every Sunday, my to-do list with the goal of catching up in the back of my mind. (And just to be sure I don't forget, it's in my online calendar.)
Fundamentally it is about accepting responsibilities, applying priorities, treasuring each moment, and living obediently before God.  And that is how I want to focus my energies this year.
In fact, catching up is a small but vital aspect of my 2015 goal, connect, which is one expression of the Bible's command to love God and our neighbors.
I know some of you set goals each year, and some of you purposefully do not.  Either way, I wish you a blessed and fruitful year as you love the Lord and those around you, doing the things God wants you to do.
—
For more encouragement see the 2016 Blog Hop, Raising Homemakers, Titus 2 Tuesday, Tell it to Me Tuesday.