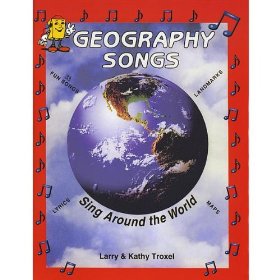 You know how, in secret societies, people recognize each other by a sign, a gesture, or a word?  Well, that's how I used to feel about Geography Songs.
You'd just have to start, "North A-MER-i-ca," and any homeschooler nearby would join in, "South A-MER-i-ca!" That's how we could tell who homeschooled.
I haven't heard much about this CD lately, and that's a pity because it's one of the catchiest ways to learn basic geography facts….
Continue reading at The Curriculum Choice.