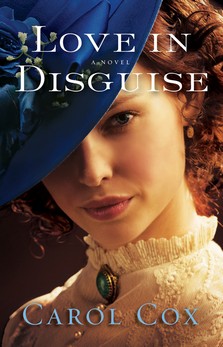 Here's a book I've been telling people about because it's just so much fun. 
Ellie, unexpectedly without a job, convinces Pinkerton Detective Agency to hire her to solve a silver theft mystery.  Although she has absolutely no sleuthing experience, her acting skills convince them, and off she goes to a mining town in far-away Arizona to play the part of a middle-aged widow, Lavinia. 
Unfortunately her 'niece' Jessie, an experienced detective, quit.  Penniless and without family in 1880, Ellie is obviously desperate to keep her job, so she takes the plunge and decides to be both Jessie and Lavinia. 
In a mining town full of men, the two new women create quite a stir.  Can Ellie keep up her dual role?  Can she solve the mystery of the silver thefts?  And can she sort out who she is when the men of the town begin to fall in love with both Lavinia and Jessie?
Ellie is a totally believable woman who struggles with the meaning of duty, integrity, and friendship.  As she snoops around in her two disguises, she meets new friends as well as enemies…and sometimes she is not sure which is which.
I absolutely loved this lighthearted story of mystery, friendship, and romance.   Carol Cox is a talented, God-honoring writer, and I'm looking forward to reading her earlier novels. 
—
This is yet another book in the in the 2012 52 Books in 52 Weeks Challenge, and is also linked to Saturday Reviews.
Disclosure: This book has been provided courtesy of Baker Publishing Group and Graf-Martin Communications, Inc. and is available at your favorite bookseller from Bethany House, a division of Baker Publishing Group.