Jesus told about an unproductive fig tree:
…he said to the man who took care of the vineyard, 'For three years now I've been coming to look for fruit on this fig tree and haven't found any. Cut it down! Why should it use up the soil?'
"'Sir,' the man replied, 'leave it alone for one more year, and I'll dig around it and fertilize it. If it bears fruit next year, fine! If not, then cut it down.'"  (Luke 13:7-9)
Well, here's one of our raspberry bushes which has produced very little fruit for several years.  We gave it an extra year, and now it's being pulled up.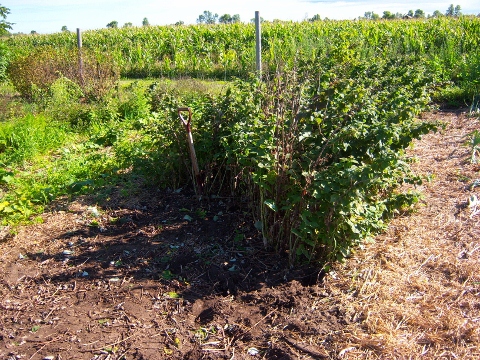 It was a good and necessary gardening decision. However, I'm very thankful that God is patient with us and continues to give us time.
—
For more inspiration, see No Ordinary Blog Hop, Encourage One Another Wednesday, and Women Living Well Wednesdays.