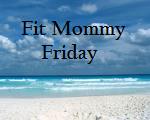 encouraging each other to care well for the bodies God has given us
by being active, eating wisely, and relaxing adequately
Continuing the experiment, I'm still not recording my exercise daily.  There are blank spots in my to-do book where there used to be lists of exercises and steps and, honestly, I miss it all.  I especially miss my pedometer.
The big question for me is:  is this increasing or decreasing my fitness?
I'm forgetting to go for walks and to do my exercises, but we spend a lot of time outside, neatening up the yard and preparing the gardens.  It's possible to hang laundry outside again, and with our long clothesline on pulleys, that's a significant upper body work out!
On the other hand, we're remembering to eat well, most of the time. We have lots of yoghurt, fruit, and vegetables.  Most days we have a substantial breakfasts and I avoid sugar.  The latter seems to be important.  Late last week, after we ate trifle, sweetened whipped cream, and other goodies, I felt terrible for a few days again.  It did not help that we had cold, snowy weather, not enough sleep, a head cold bug, and a bit too much to do, but excess sweets seem to cause me a lot of grief.
Being outside in the sunshine, listening to the birds chirping and screeching, puttering about in the gardens, neatening the yard—these are all so relaxing.  It's wonderful to have something physical to do with the children again.  They are all thriving on the outdoor life, and we're planning to spend as much time outside as possible before the black flies arrive.
Did I relax in other ways? Yes, I napped, read, and decluttered my desk.  Again. A clean desk top is peaceful, but it's a state I rarely achieve.  Unfortunately, my projects, homeschool ideas, notes, papers, and books multiply like fruit flies, and it's exhausting to keep up with them.  Perhaps I need to set up a functional filing system.
To sum up, this past week, I did not exercise but we were all quite active.  We ate well and relaxed, too.  Even without recording fitness activities, it was a good, healthy week for us.
How was your week? Please share in the comments below.
Note: Fit Mommy Friday is the Health and Fitness Check-In column of The Christian Home Carnival and is also linked to Encourage One Another Wednesday.