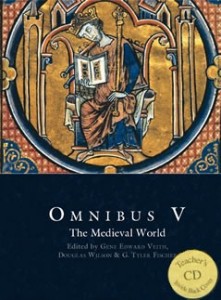 Occasionally, I bump into a quote that won't leave me alone.  In Omnibus 5, tucked in between deep thoughts about Augustine's The City of God, was this one:
Our culture encourages us to feed our desires and not to learn how to control them.  There are many instances of this in popular culture.  Films like The Bridges of Madison County and The English Patient suggest that the Christian view of marriage represses our deepest desires.  In this way, they suggest that there is deep and profound happiness to be found in lust—in allowing the flesh, which lusts against the spirit, to find its satisfaction even if such satisfaction involves fornication or adultery.  We can also see this idea of feeding our carnal or fallen desires in revenge movies (which encourage us to find satisfaction by our rage being satiated), in teenage coming-of-age movies (which encourage teens to indulge and feed the overly dramatic quality of their adolescence), and in horror films (which exist primarily to excite us by the fascination of evil).  From Omnibus 5, p 27.
I love it when someone else puts my thoughts into words!
Omnibus, put out by Veritas Press, is a 6-year classical, Christian study guide to Bible, literature, and history that we love (although with some serious reservations).  I've posted some thoughts about Omnibus but am not yet ready to write a proper review of any of the years.  But, of course, eventually I won't be able to resist!
This post is linked to Trivium Tuesdays and Encourage One Another Wednesday.