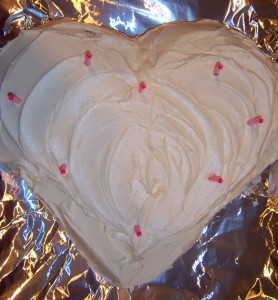 Your spouse is your friend.  Contrary to modern opinion which often pits husband against wife, that's the way it can and should be.  My Beloved and My Friend by Hal and Melanie Young (link to my review), discusses and explains this concept.  You can read an excerpt of the book here or get a flavor of who Hal and Melanie are here.
As we discovered again this week, Solomon's Song of Songs is a tough read for family devotions.  Not surprisingly, some debate whether it should ever be part of such devotions.  Ignoring that debate for the now, Song of Songs is still some of the most beautiful love poetry in the world and perfectly suited for a married couple's Valentine's Day.  If you find the traditional translations tough to follow, check out this sonnet version by a hymn-writing pastor, published online beginning here.  These sonnets have since then been removed from that site and published as a book, Pure Love (link is to my review).
We women often try to solve the world's problems, or at least our husbands'.  It's often so much easier than solving our own.  Here is the link to a life-changing story that may help you re-examine your priorities.  It blesses me each year I reread it, and all the times I think about it in between.
Before Valentine's Day, the internet and the stores are full of dainty, sweet, chocolate-filled food.  Has it ever occurred to you that these are more for women and children than for men?  Your husband, like mine, may have a different food love-language.
Finally and most appropriately, we push aside the pink and red decorations of this week and focus on what God says about love for each day of our lives:
Love is patient and kind;
love is not jealous or boastful;
it is not arrogant or rude.
Love does not insist on its own way;
it is not irritable or resentful;
it does not rejoice at wrong, but rejoices in the   right.
Love bears all things, believes   all things, hopes all things, endures all things. (1 Cor 13:4-7)
Of course, we cannot live up to such a definition of love in this life.  But if we find our lives blatantly unloving, perhaps it is partly because we are over-stressed, over-tired, over-busy, and carrying unnecessary baggage.  Perhaps we are leading ourselves into temptation with a lifestyle that is not centered on God but is woefully unbalanced.  Tricia Goyer's practical and devotional ebook Balanced (link is to my review), can help us find our way.
—
Disclosure:  As always, none of the above links are affiliate links.  I am not compensated for recommending any products to you.
This post is linked to: Domestically Divine Tuesdays, Works for Me Wednesdays, Wise Woman Link Up, Hearts for Home, and A Little R&R Wednesdays.