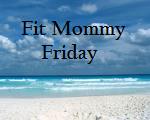 encouraging each other to care well for the bodies God has given us
by being active, eating wisely, and relaxing adequately
So, I visited the physiotherapist and was given some really wimpy exercises. They look so simple—although I find them tough—that I'm almost ashamed to do them.  But I will do them faithfully, and I'm sure that in a few months I will be strong enough to do 'real' exercises.
I've piggy-backed the exercises onto my afternoon rest and managed to incorporate my eye exercises into the sequence as well.  (That's a tip from The Power of Habit.)  And then, after this, we go for a daily nature walk, something we started a few weeks ago.  If I can develop these habits, it should be easy for me to exercise faithfully which should lead to greatly increased health in the long run. That's my hope and prayer, anyhow.
Here's how my goals went this week:
Record my fitness accomplishments each day… Yes.
Go for a daily walk and average 10,000 steps a day … We went for daily nature walks except for two days when I felt ill.  But with the focus on other things, I forgot about keeping my steps up.   Here's how I did this week: 7500, 5800, 7000, 5900, 6500, 7200 for an average of 6650.  I'm aiming to increase that number next week.
Be usefully active and do formal exercises 6 days a week … After I'd been to the physiotherapist, yes.
Do 10 repetitions of my eye exercises 5 days a week and relax my eyes whenever I think of it …Yes.
Avoid sugar five days a week … No.  We ate mocha Nanaimo bars and other forms of chocolate.  And shortbread cookies.
Eat lots of vegetables, including fresh ones, and yoghurt as well as one fermented or soaked food a week … Yes to the veggies and the yoghurt but no soaked or fermented food.
Relax daily…Yes—a daily nap in bed.  I need to work on muscle relaxation too, though.
Have fun with the kids, including active fun… We took nature walks, wandered through stores, read books, ate good food, studied, and gathered around the fire.
Please link up your health and fitness post in the comments below. Enjoy visiting and encouraging other fit mommies in this often-unhealthy holiday season. Please don't forget to link back here from your post.
Note: Fit Mommy Friday is the Health and Fitness Check-In column of The Christian Home Carnival and is also linked to Encourage One Another Wednesday.