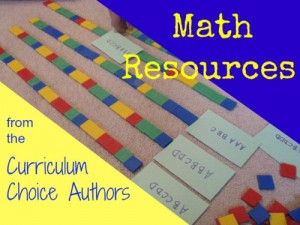 Math seems to be one of the topics homeschooling families dread. But it's not necessary:  so many wonderful math resources are available for all levels!
Over at the Curriculum Choice, my friends and I have put together a list of our favorite math posts.  From encouragement to hands-on ideas, from curriculum to supplementary resources, there's something to benefit everyone.   I included my review of the online math tutor ALEKS with its link for a free two month trial.
Loving Living Math is offered as a giveaway, and there's also a coupon code for Shining Dawn's other creative nature books.
Disclosure:  As always, I am not compensated for telling you about this opportunity.