Sometimes when I go out into nature I don't know what to look for or even what I'm looking at. I need someone with knowledge to be my guide, but such guides are hard to find.
Books can help, though. Two books that I have read recently help me to understand, give me vocabulary, and show me things I would never have thought to look for.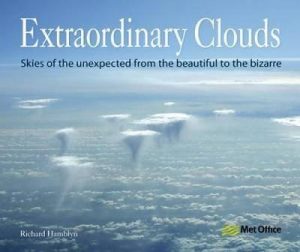 The first is Extraordinary Clouds by Richard Hamblyn, a little volume of astounding cloud pictures. You cannot imagine the kinds of clouds God makes! Truly, the skies do proclaim the works of his hands. Each photograph in the book has a short description, like a friendly guide showing you what is important and helpful. Quite a few of the cloud photos are from the Cloud Appreciation Society, a site worth checking out. The author also wrote The Invention of Clouds (link to my review) about the man who developed our current cloud naming system and made the systematic study of clouds possible.
(On the topic of clouds, here is a gorgeous time lapse cloud film, The Invitation by Davo Laninga.)
The second book is Beauty Everywhere, a collection of nature photo essays by naturalist Myrna Pearman. Based on a monthly column, this book showcases Pearman's photographs and discusses topics from moose, squirrels, and chickadees, to aspen clones, how birds stay warm in winter, and what can be seen while travelling down back roads. She has some magnificent photos! She also has some very personal words about how she is humbled by nature and overwhelmed with awe at the things she is privileged to see and experience.
Have you read any good books about nature that are like experienced guides taking you by the hand on a tour of their specialty? If so, please let me know!
—
These are the kind of books that could be used as homeschool science and math reading for all ages.
—
If you enjoyed these mini-reviews, you might want to connect with me on GoodReads where I eventually share what I read or friend me on Facebook where I occasionally show up. 
Disclosure:I borrowed Extraordinary Clouds from our library and Beauty Everywhere via Interlibrary Loan.
This article may be linked to Saturday Reviews, Booknificent Thursdays, 52 Books in 52 Weeks Challenge, Literacy Musings Monday, and The Book Nook  as well as to Inspire Me Monday, Christian Homemakers, Friendship Friday.