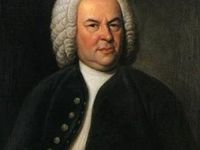 Here's a Bach festival to remember:  10 days of Bach music available free online!
From March 21 (Bach's birthday) to March 31 (Easter) you can listen to Bach's music as well as commentary from both experts and fans.
Listening to Bach is perfect both as a devotional (if you know German or have access to translations) and as music studies.
Enjoy!