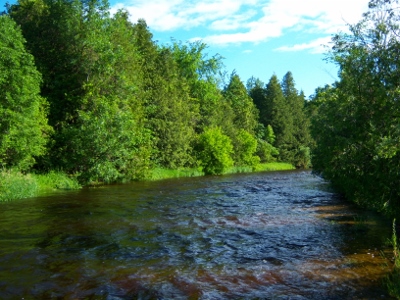 Every spring we discuss what each person wants to do in the summer and we make up a family summer wish list.
This year, however, Miss 13 asked an important question, "Why do we have to DO something?  Can't we just garden a little bit and do nothing?"
Well, no.  Not quite.  I want us to make a few memories, to retain what we have learned, and to try out a few new things.
But she has articulated an important point:  let's just relax and do nothing for a lot of the time.   Like the sunny afternoon we sat in our verandah, eating popsicles and chatting.  Or the evening we whiled away playing Dutch Blitz.   So 'doing nothing' is our theme for this summer because childhood is so short and all too soon there are full time summer jobs.
Main Goals:
Relax and do nothing
Improve health (Miss 15 and me)
Vacation/family reunion
Make memories and record them
Retain math, French, music, grammar, Dutch, and writing skills
Garden/food
Summer School (weekdays only):
Even Days: 
math  (Miss 10, Quarter Mile Math; Miss 13, hands on geometry and mental math; Miss 15, finish James Madison Critical Thinking)
Dutch (All, read aloud;  Miss 15, Vocabulearn)
Odd Days:
Writing etc. (Miss 10, Picture and Writing; Miss 13, History of English Literature with summaries;  Miss 15, to be decided)
French (Miss 10 and Miss 13 Power Glide; Miss 15, write out French exercises in BJUP French 2 and read them out loud, rather than doing them orally without preparation)
All Days:
Greek:  1 or 2 lessons of A Greek Hupogrammon
Music practice
Bible memory (Scripture Stickies, etc.)
Exercise (Miss 10 and Miss 13, aerobics;  Miss 15 and me, walking and Callanetics—unless we do something else that could be considered exercise)
Miss 15 catch up:
Finish from last year:  health,  4 Bible essays, critical thinking, some Omnibus,
Review math in August using Math on DVD
Watch Antony and Cleopatra and study the play using Omnibus
Read the first few chapters of BJUP Geography
Miss 13 catch up:
Other Important Fun:
Visit with people
Field trips/outings  (free concerts, Canada Day, museums, Shakespeare in the park, hiking trails, beaches)
Board games
Sport skills and fun
Nature walks and nature notebook
Books
Movies
Kitchen fun
Sewing and crafts
My Summer Goals (besides the continuing mom /house /kitchen /garden /life /blogging goals) :
Rest and relax
Reread Summer Survival Guide and choose a few activities
Update our will
Get a passport
Read the ebooks I bought this year in bundle deals
Learn Greek alphabet and sounds with the kids
Figure out a way to listen to our great composers cassettes
Organize my paper files so I can keep my desk neater
Prepare for a cross-country trip
Prepare for school: decide on approach, decide on curriculum, plan year, make weekly check-off lists
Of course only God knows what will actually happen, but it is still a good idea to make plans.
What summer plans have you made?  Are you planning any summer school?  How about a trip or a staycation?