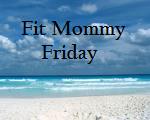 encouraging each other to care well for the bodies God has given us
by being active, eating wisely, and relaxing adequately
Well, my energy finally came back on Tuesday afternoon and, rather than waste it on exercising, I did groceries. On Wednesday Miss 10 dragged me outside to see a brand new bridge over a tiny stream, and other than that I've been taking it easy, homeschooling, and preparing for the homeschooling conference.  I have not yet bought a new pedometer and don't even know my step counts for the week, other than that they are very low.
All that to say: exercise was not my focus this week.
On the other hand, I'm making yoghurt constantly and we eat it every day.  We're eating well and avoiding sweets most of the time.
Everyone else in the family has also been feeling tired and sleeping more than usual, so it's not just me.  But the sore throats in this cold are easy to conquer:  we simply gargle with concentrated lemon juice and then the pain is gone.
I hope your week involved more exercise than mine did!
Please share in the comments below. Then go visiting and be encouraged by the experiences of other Fit Mommies. If you write a blog post, please remember to link back here from your post so others can join in.
Note: Fit Mommy Friday is the Health and Fitness Check-In column of The Christian Home Carnival and is also linked to Encourage One Another Wednesday.