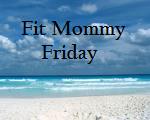 encouraging each other
to care well
for the bodies God has given us
Welcome to the Health and Fitness Check-In column of The Christian Home Carnival, posted weekly. For encouragement and accountability, you can check in using the comments at the bottom of this post. Please feel free to join any time, and at whatever level of fitness and health you currently have.
I really don't want to post my check-in today.  It's too embarrassing, because I did so very little.  I just couldn't focus on exercise this week because my mind was full of other things.
Of course that's the wrong way to approach things.  I've learned that when life gets to be a bit much, there are a few things, like prayer, Bible reading, sleeping, eating well, and exercise, that I should never drop.   I should be able to remember that after so many years, but I did not.  At least I only dropped exercise.
I really  have no excuses.  Here's how I did:
Record my fitness accomplishments each day…Yes.
Do my eye exercises 5x a week …No. But I have discovered that my eyesight improves remarkably if I relax the muscles around my eyes! This is very difficult to do.  In fact, I didn't know they were tense (or that they even existed) until my physiotherapist mentioned them.  If I can learn to relax them, my vision problems will be largely solved.
Go for a daily walk and take at least 6000 steps a day … No.  Our world is covered with a thin layer of ice and is so slippery that sledding works just fine without any sled at all!  Walking outside is not very appealing.  Here are my steps for the week:  4500, 6500, 4300, 7600, 5500, 6400, for an average of 5800.
Do my physio exercises daily … No.  I cleaned the house instead.
Learn T-Tapp… I reviewed the basic stance a few times, but did not make the time to learn more.
Avoid sugar five days a week … Yes.
Eat lots of vegetables, including fresh ones, and yoghurt … Yes, cleaning out the freezers really helps.  We enjoyed a lot of fruits and vegetables most days.  Since orange juice was on sale, we have been drinking that.  It is obviously not as healthy as 'real' food.
Relax daily… Absolutely!  I napped and rested.
Have fun with the kids, including active fun… Our active fun included hiking down the Andes and keeping a raft afloat, all virtual exercise from Kon-Tiki.  I know, I know.  Reading about it doesn't count. As for real exercise, we shopped, cleaned, moved wood, and shoveled, some of us more than others.
How about you? Did you exercise, eat well, and relax happily this week? Let's encourage each other to care well for the bodies God has given us. Please link up your health and fitness post in the comments below, and don`t forget to link back here from your post. Then enjoy visiting and encouraging other Fit Mommies just like you.