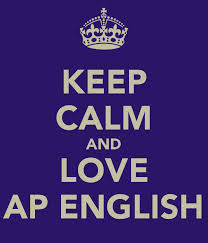 At a certain point and with certain teens, we need to bring outside expertise into our homeschools.  Miss 17, for whom reading and writing are almost as important as breathing and eating, needed a higher level of English than I could teach, so last fall we enrolled in Alexandra McGee's online AP English Language and Composition course.
It was one of the best homeschooling decisions we ever made, and you can read why we think so over at the Curriculum Choice.  We have many reasons, but one of the main ones is this:
When you engage an outside teacher for your homeschooled teens, you really, really want to find a qualified and skilled person who loves the Lord and who will support your teen's faith while discussing material that will challenge it.
The rest of this review is available here.
—
Added note, fall 2017:  Unfortunately, Alexandra is not currently teaching this course online.
Disclosure:  We were given free access to this course in order to be able to review it.  Now that I've seen how it benefitted Miss 17, I would gladly have paid for it myself; it is truly a worthwhile investment for an advanced student.
For more homeschool inspiration, visit Finishing Strong, and Trivium Tuesdays.