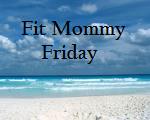 encouraging each other
to care well
for the bodies God has given us
Welcome to the Health and Fitness Check-In column of The Christian Home Carnival, posted weekly. For encouragement and accountability, you can check in using the comments at the bottom of this post. Please feel free to join any time, and at whatever level of fitness and health you currently have.
There's snow outside.   And ice.  So I didn't walk much the last few days.  Since each single step through crusty snow takes as much energy as several normal steps, that's OK. However, since walking is no longer automatically built into my life in the winter, I need to find ways to include it and develop a winter walking habit that will work.
On the plus side, I discovered that buckwheat porridge is much tastier cooked in milk (on the stove) than in water (in the microwave).  Milk porridge also keeps hunger pangs at bay longer, which is a good thing. However, to me the real benefit is this: cooking milk porridge on the stove takes just long enough for me to do most of my physio exercises between stirs!  
The key, for me, is to fit exercise into other habits, and that's what I need to remember in 2012.  What works for you?
Here's how I did with my goals:
Record my fitness accomplishments each day…Yes
Do my eye exercises 5x a week …No.
Go for a daily walk and take at least 6000 steps a day … No daily walk, but quite a few steps before the snow and ice became too bad:  8500, 8800, 5900 (and a wee bit of cross country skiing), 7300, 4300, 4600.  The skiing involves too much exertion for me because of the arm motion, but I'm hoping that using shorter poles will help.
Do my physio exercises daily and slowly build up to the half program by December 31 … I am not up to half the program yet, but I'm slowly getting there.
Learn T-Tapp… I have the basic stance under control, and have tried the DVD with tummy exercises.  This program seems very helpful for people struggling with health problems.
Avoid sugar five days a week … Of course I ate sweets on Christmas and left-overs on Boxing Day.  But after that I was good until yesterday when Miss 14's delicious chocolate coconut treats were left within my reach while I was working.  Oops!
Eat lots of vegetables, including fresh ones, and yoghurt … Lots of veggies.  Are olives veggies?  I did not make yoghurt at all, though.  It's on my to-do list for today.
Relax daily… No.  It's kind of crazy to forget that during our winter break, but that's just the way it happened, perhaps because I slept in twice and felt rested.
Have fun with the kids, including active fun… We read aloud a lot, played outside a bit, and spent some evenings sitting around the fire.
How about you? Did you exercise, eat well, and relax happily this week? Let's encourage each other to care well for the bodies God has given us. Please link up your health and fitness post in the comments below, and don`t forget to link back here from your post. Then enjoy visiting and encouraging other Fit Mommies just like you.