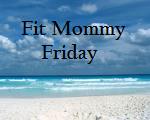 encouraging each other
to care well
for the bodies God has given us
Welcome to the Health and Fitness Check-In column of The Christian Home Carnival, posted weekly. For encouragement and accountability, you can check in using the comments at the bottom of this post. Please feel free to join any time, and at whatever level of fitness and health you currently have.
I was not really sick this week, nor was anyone else here, but we did all need a lot of extra sleep. Furthermore, I did some heavy scrubbing in the kitchen on Saturday, and worked just beyond my limits. Whether the dizziness I struggled with came from the flu we just missed or the extra scrubbing, who knows?
Experience has shown that exercising when fighting an illness can cause trouble for me. My children can manage, as long as they don't exercise to exhaustion or get cold. I cannot. So I was very careful to listen to my muscles, and quit when they said, "Stop," even if it was just after playing a few scales on the organ.
As a result, I met very few of my fitness goals. On the other hand, by not overdoing it I remained mostly healthy and am already feeling more energetic.
Record my fitness accomplishments each day…Yes.
Do my eye exercises 5x a week …No.
Go for a daily walk and take at least 6000 steps a day … No. Here are my step accomplishments: 5800, 6400, 3700, 5200, 4400, and 5000(?). Yesterday I could have walked more if it weren't for the freezing rain.
Do my physio exercises daily … No. I tried, but they were just too much.
Learn T-Tapp… I reviewed the basic stance a few times, but forgot about reading the book.
Avoid sugar five days a week … Yes.
Eat lots of vegetables, including fresh ones, and yoghurt … Yes, cleaning out the freezers really helps. We enjoyed a lot of fruits and vegetables. I also soaked our buckwheat overnight before cooking it, and made a point of only heating the frozen homemade sauerkraut, not boiling it.
Relax daily… Absolutely! I napped and rested.
Have fun with the kids, including active fun… Despite a lack of energy, I did go down the sledding hill three times with the Little Misses. They loved it but I had a sore back the next day. However, most of our fun together involved reading aloud, listening to music, or chatting.
How about you? Did you exercise, eat well, and relax happily this week? Let's encourage each other to care well for the bodies God has given us. Please link up your health and fitness post in the comments below, and don`t forget to link back here from your post. Then enjoy visiting and encouraging other Fit Mommies just like you.