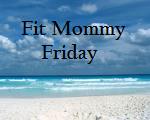 encouraging each other to care well for the bodies God has given us
My personal goal is to regain strength after a debilitating illness so that I can live a healthy, active life with my family.
Whatever your fitness goal, please feel free to join Fit Mommy any time.
Well, I got a new pedometer (the least expensive and least clunky one available at Canadian Tire) and I like it a whole lot better than my last one…because it counts more steps. Although this has been a very active week, with harvesting, housework, and even a day out, my old pedometer would never have given me an average of over 10,000 steps a day!  OK, so I'm not walking more, but it feels like I am, and this is a great boost. 
What's more, we took a day off to regroup and enjoy our family history, the fall colors, Lake Ontario, huge sand dunes, and frothing waves.   We walked along an endless beach, played in the water, climbed the dunes, and relaxed our minds.  It was a beautiful and refreshing day that ended with a personal first:  I drove well over three hours without falling asleep or even getting seriously drowsy!   Caffeine helped, and so did unfamiliar, winding, hilly roads, but for someone who used to drift off after even 10 minutes behind the wheel, this is an incredible improvement, both freeing and empowering.
Here's how my goals went this week:
Record my fitness accomplishments each day… Yes.
Do 10 repetitions of my eye exercises 5 days a week and relax my eyes whenever I think of it …3x.
Go for a daily walk and average 7500 steps a day … These are readings from my new pedometer:  10,000, 7900, 13,500, 9500, 10,400, 11,100, giving an average of 10,400 steps a day.  (With the old pedometer, this week's average would probably have been about 8000 steps.)  My new weekly goal, taking into account that this week was a very active one but that I did not use the treadmill at all, will be 10,000 steps a day.  Wow!
Have good posture and do core strengthening exercises while walking; sit straight at the computer… Very little computer time, very little walking-as-exercise time.
Work on the Callanetics maintenance program… Not this week.
Be usefully active for 1 to 2 hours a day, 6 days a week, without overdoing it … I walked, hung up laundry, harvested, canned, and puttered around the house.  I did hurt my shoulder from hanging up all the sheets we used to cover the garden so the children have been hanging out laundry the last few days.
Avoid sugar five days a week … No.  Pineapple carrot cake on Sunday, cola on Tuesday, homemade raspberry ice on Wednesday, and organic apple crisp on Thursday.  I'll have to figure out healthier ways to eat our harvest!
Eat lots of vegetables, including fresh ones, and yoghurt … Yes to the veggies, no to the yoghurt.
Prepare and eat one fermented or soaked food a week… A few breakfasts of soaked buckwheat groats.
Relax daily…I skipped a few afternoon rests but slept well at night, except after drinking coffee to stay awake for a long drive.
Cut something out of my schedule… Because we were too busy, we took a day off.  That was a great decision. 
Have fun with the kids, including active fun…Besides all the simple home joys, we visited two provincial parks, walked along an endless beach, and played in the water of Lake Ontario.
Please link up your health and fitness post in the comments below. You can use your own format, your own goals, and post on whatever day works for you. Just don't forget to link back here from your post.
Note: Fit Mommy Friday is the Health and Fitness Check-In column of The Christian Home Carnival.