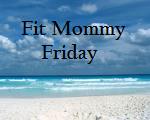 encouraging each other to care well for the bodies God has given us
by being active, eating wisely, and relaxing adequately
We've been busy but not active as we were in the summer.  At this time of year it takes dedication and planning to get a walk in, to get all my steps, and to exercise the rest of me.
I've discovered that if I get 4000 steps by lunch and 8000 by supper, I can usually get close to 10,000 by bedtime.  But this week my husband wasn't feeling well and worked at home a lot.  I tried to stay out of his study where the treadmill is, so I didn't walk as much as I'd hoped.  It also didn't help that I was feeling quite tired myself.
With Miss 15 still s-l-o-w-l-y recovering from pneumonia, I was looking for a way to encourage her to take a little walk outside every day; the Little Misses had way too much energy in the late afternoon; and I needed to get more steps.  Solution:  a daily walk outside.  So I bought myself lined rubber boots, both waterproof (necessary for our swampy woods at this time of the year) and good to -40, and we've been going for a daily walk in the snowy woods.  It's beautiful.
Here's how my goals went this week:
Record my fitness accomplishments each day… Yes.
Go for a daily walk and average 10,000 steps a day …  Here are my daily steps:  8000, 7000, 8000, 8200, 7800, 8900, for an average of 8000. I really want to increase that average number next week if I feel well enough then.
Be usefully active for 1 to 2 hours a day, 6 days a week, without overdoing it, or do formal exercises … I was mildly active most days but I'm feeling too tired to do anything strenuous.
Do 10 repetitions of my eye exercises 5 days a week and relax my eyes whenever I think of it …My eyes are doing better now that I'm doing the exercises again.  I did them 6x this week!  Computer work makes my eyes worse, I've discovered.
Avoid sugar five days a week … Yes.
Eat lots of vegetables, including fresh ones, and yoghurt as well as one fermented or soaked food a week … Yes to the veggies and the yoghurt but no soaked or fermented food.
Relax daily…Yes–a daily nap in bed. Going to bed early is still one of my favorite things.
Have fun with the kids, including active fun… We read books, ate good food, studied, played crokinole, gathered around the fire, and went for walks in the snow.
Please link up your health and fitness post in the comments below. Enjoy visiting and encouraging other fit mommies in this often-unhealthy holiday season.  Please don't forget to link back here from your post.
Note: Fit Mommy Friday is the Health and Fitness Check-In column of The Christian Home Carnival and is also linked to Encourage One Another Wednesday.