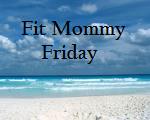 encouraging each other to care well for the bodies God has given us
by being active, eating wisely, and relaxing adequately
We took it easier this week.  I focused on minimizing sweets and eating well, and on being active rather than on meeting my exercise goals. I feel better.
The kids also feel much better:  no fevers, no chills, no sore throats, no coughs, no tummy aches.  It was good for all of us to quit eating that holiday food.
I've decided to seriously reduce my walking goals and again build up slowly to where I want to be.  I will also be more careful to rest frequently during walks in heavy snow, because they are almost aerobic exercise, something I must avoid.
Here's how my goals went this week:
Record my fitness accomplishments each day… Yes.
Go for a daily walk and average 7500 (not 10,000) steps a day …  Mr. 17 and the Little Misses have cleared the fallen trees off our path in the woods, making it even more beautiful.  Here are my steps for the week:  4700, 6400, 9000, 7600, 5500, 7000 for an average of 6700 steps a day.
Do my physio exercises 5 or 6 days a week … I did them only 3 days this week. The other days I was too tired or busy.
Do 10 repetitions of my eye exercises 5 days a week and relax my eyes whenever I think of it …Only 4x.
Avoid sugar five days a week … Almost.  I do want to get better at this.
Eat lots of vegetables, including fresh ones, and yoghurt as well as one fermented or soaked food a week … Yes to all of them.  We had soaked buckwheat for breakfast twice.  For the first time in my life I actually soaked the split peas for pea soup; it makes a tastier soup and leads to less gassiness afterwards.
Eat substantial breakfasts … Yes. Buckwheat porridge with honey and butter, bacon and eggs, omelets and French fries (Mr. 17 made fries one morning when his babysitting job was cancelled), yoghurt and fruit, huge bowls of cereal, scrambled eggs, and, always, fruit.
Relax daily…Not every day.  Some days were just too busy.  In fact, twice I couldn't fall asleep at night because I was too wound up from all the things that were going on.  I must focus on relaxing  more.
Spend time outside… We weren't outside much, but really enjoyed the walks we did take together.
Have fun with the kids, including active fun… We walked in the woods, read a funny book, ate healthy food, puzzled, and laughed a lot.
Please tell us about your week in the comments below. Enjoy visiting and encouraging other fit mommies to keep up their New Year's Resolutions.  If you write a blog post, please remember to link back here from your post so others can join in.
Note: Fit Mommy Friday is the Health and Fitness Check-In column of The Christian Home Carnival and is also linked to Encourage One Another Wednesday.