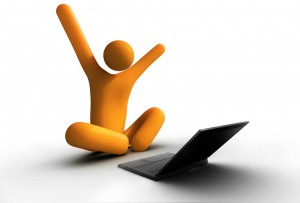 While it is possible to waste large chunks of your life on the internet, one can also find powerful learning tools online.  Here are some of our favorites.  Some of them have become indispensable to us, some we're just getting used to, and one is on my wish list.  (Note:  Links are to my reviews or to the resource itself; none are affiliate links.)
So here are our ten favorite online resources, listed in order of use:
K9 Web Protection.  This is the free internet filter and parental control software we use.  It is completely customizable, simple to install, and works well.  Occasionally it won't allow a site that should be allowed (like a breastfeeding site or a pastor's discussion of the Song of Solomon) but those decisions can be challenged easily by anyone with the password.   For all ages; free.
MathScore.  When our kids need drill or practice in math, or need to learn from someone other than me, we have found MathScore to be a real blessing.  Miss 12 uses it for half an hour a day and it is steadily improving her ability and confidence.  I reviewed it here and here long ago; the account freeze feature mentioned in these posts has been replaced by a more flexible Freemium feature and the FAQs will show other new options.   For grades 1-8, useful for review for teens; free for some basic topics and about $10/month for access to all topics, with family discounts available. 

ALEKS. Throughout the years we have used ALEKS for summer math, to help overcome hurdles, as a treat, and to introduce new material.  The kids love it and so do I.  You can read my reviews here and here, and they include a link to a free 2-month trial.  Or you can get 25% off this summer.  For grades 3 to college; about $20 a month with various discounts available.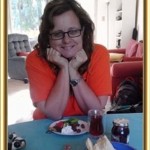 AP English.  This is the first online course we have taken in our home, and it has been a huge blessing, both academically and financially.  Teacher Alexandra McGee is talented, enthusiastic, caring, understanding, and inspiring.  As a Christian, she guides the students in their interaction with a wide variety of text and media resources and helps them express their ideas effectively.  AP English can be used in place of first year college/university English if the student chooses to write the AP exam, and it is an excellent critical thinking preparation for university as well. I suspect that taking this course contributed to Miss 17's scholarship success. You can read my review here; although the practical structure of the course has changed significantly since then, the content and support has not.  For grade 12; $650.
Wolfram Alpha. Do you have a technical question or a math problem you don't understand? My teens turn to Wolfram Alpha if I'm not quick enough with my answers…and so do I.  It provides detailed, step by step solutions to math problems and all sorts of other technical questions.  Miss 17 is planning to buy a membership when she begins her university math degree next fall.  For all ages, especially high school and up; free and paid options available. 

Ambleside Online.  We used to base our homeschooling on this extensive, free Charlotte Mason resource.  Now we still use its schedules for Picture Study and Composer Study, and I also refer to its booklists.  Because I just type the schedules into my children's 12-week to-do lists, the girls do not use the links provided by Ambleside Online.  They often find the artwork on the Web Gallery of Art (which, incidentally, also allows one to send art postcards).  For Composer Study, we've found that most music pieces are available on YouTube (and we've enabled safe search there).  I reviewed it here and mentioned it here. For Kindergarten to Grade 12; free curriculum and schedule as well as many free resources.

Tiki-Toki Timelines.  A great way to make interactive timelines with links, pictures, and more.  Lots of fun!  My girls have not yet used it but I've started to put a few Canadian History book reviews on Tiki-Toki Timelines; you can toggle between  a 3d and a 2d timeline in the bottom left hand corner.  For middle school and up; free, with paid options available.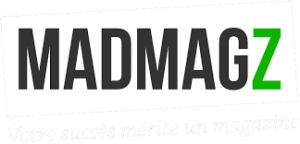 MadMagz. What an incentive to writing! Your kids can put together a professional looking magazine article or entire magazine with the program using free templates, their own writing, and whatever images they have available for uploading.  (Large businesses use the paid versions of this French program to produce actual magazines.)  Miss 22 used this in university and Miss 14 is working on a project with this program.  Caution:  The website showcases the top magazines produced that week, and they can be about anything.  For high school, maybe younger; free, with paid options available.

Google Scholar.  If your teen needs research-based information, try Google Scholar instead of Google.  Google Scholar provides links to 'articles, theses, books, abstracts, U.S. court opinions, and patents, found on the websites of academic publishers, professional societies, online repositories, universities and more.' For more information, see this comparison between Google and Google Scholar.  For high school; free.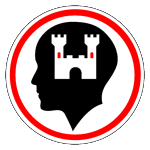 Mind Palace. This app is based on the 2500 year old idea that you can memorize much more if you associate unfamiliar things with familiar ones.  I urge you to watch the inspiring video in the News/Updates section.  Mind Palace looks as though it will be very useful for homeschoolers, and it is on my wish list.  We have not yet used it because currently it will not run on our Windows devices—although it works with everything else—but it's something I plan to install as soon as possible—and that's saying something since I've never installed an app in my life.  For high school; free.
So, those are our family's favorites.  What online homeschooling resources do you love?  Feel free to share in the comments. Or, if the comments still don't work (my website has been having troubles) send me an email at anniekate at anniekateshomeschoolreviews dot com and I'll add it when my comment problem is solved.
—
Other online resources:
Free Online Learning for high school and up.
—
First image from Survey Shack with permission.
Disclosure:  As usual, I am not compensated for mentioning any of these resources, although in a few cases I have received memberships in order to be able to review the resource.