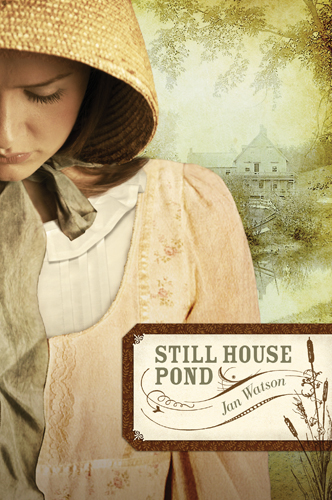 Lilly is busy helping her mother, caring for her siblings, protecting animals, and now preparing for a trip to her Aunt Alice's in the city.  Even though Copper, her mother, has some ill midwifery patients to think about, she worries about Lilly's trip.  However, the hired girl, Manda, only thinks about finding that special spark of romance portrayed in Copper's magazine. In a clever plot twist, Lilly's concern for animals, Copper's midwifery business, and Manda's wish combine disastrously to change everyone's expectations.
Copper is a warm woman, living for others but still endearingly human.  Silly Manda, is just as believable, and her foolishness makes me want to shake some sense into her. Lilly, on the other hand, is an unrealistic eleven year old, but that does not spoil the story.
This book made me feel uncomfortable.  I did not like Lilly's disrespectful attitude although the author seems to accept it as natural.  More importantly this book, like so many others, subtly hints that being a wife and mother is not quite enough for a strong, talented woman.
But I loved Manda's story. Rarely have I seen as clear and devastating an example of the power of foolish literature as in this book.   
Because this novel is exciting and heartwarming, its subtle messages about a girl's attitudes and a woman's roles could be just as misleading to an impressionable reader as the message of romance was to Manda. 
To see if Still House Pond is for you, check out the first chapter.  Note that although this is the second book in a series, it can be enjoyed on its own.
Disclosure:  Tyndale House provided me with a copy of this book in exchange for my honest opinions.