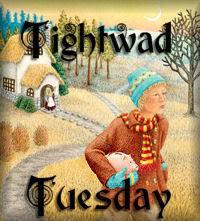 helping each other be good stewards of all our resources: money, possessions, time, energy, and health 
Every animal has a heart.  And heart, cooked properly, is delicious, healthy, and relatively inexpensive.  Unfortunately, it is very difficult to find heart meat.  Since a small butcher shop just opened near our home, we had beef heart for the first time in years and it was absolutely delicious.
I was going to stuff the heart with a vegetable stuffing (onion, celery, carrot, red pepper, green pepper, black pepper, salt, and paprika, all sautéed in olive oil) but the heart cavity turned out to be too small.  Instead I spread the stuffing, mixed with a bit of water, on the bottom of my roasting pan, put the heart on top, and placed half-potatoes on the rest of it.  After seasoning it with home-dried sage, fresh basil leaves, and sprigs of savory, I sprinkled on some Montreal steak spice and olive oil.
Beef heart, ready for the oven
 We put it in the oven at 400 for half an hour, and then turned the heat down to 200 for about 5 hours.  (At this temperature, it keeps well in the oven and will not overcook—no need to calculate oven times.)
 When we took it out of the oven, it looked like a magazine picture.  The heart was tender and tasty, the gravy delicious, and the vegetables just right.  The potatoes were scrumptious, and the children agreed they were the best we've had in a long time. 
With some home-grown broccoli and corn on the cob, this heart recipe made a delicious, filling, and nutritious meal that cost very little.
Please join in and share your Tightwad Tuesday tips, ideas, recipes, stories, and encouragement.  Just click on the Linky Tools message below to enter, and please remember to link back to Tightwad Tuesday in your post.
Powered by Linky Tools 
Click here to enter your link and view the entire list of entered links… 
*****
This post is linked to Mouth Watering Monday, Tempt my Tummy Tuesday,  Tuesdays at the Table, Thrifty Thursdays, and Frugal Fridays.