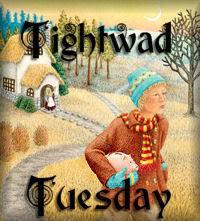 helping each other be good stewards of all our resources: money, possessions, time, energy, and health
Every year we plant a double 30 foot row of broccoli in the garden.  My husband loves broccoli, and the rest of us don't mind it.  My favorite way of eating it, besides peeling and nibbling the stalks raw, is in soup.
We usually make several gallons of broccoli soup at a time, but this recipe is for a smaller amount.
Here's the recipe for one large head of broccoli:
Finely chop about ¼ cup of onion, and simmer in about two cups of water (or meat broth with cooked meat) in a large pan.
Meanwhile, wash and cut up the broccoli and chop it in a blender with as much water as you need to blend it.
Blend in 2-5 large basil leaves.  Fresh basil makes the soup taste incredible, but about ¼ t of dried basil would also work.
Add your other favorite soup herbs to taste, and blend some more.  We use fresh lovage and occasionally add savory as well.
Add the broccoli mixture to the pan and heat.  I also rinse the blender out carefully to get the last bits of broccoli into the pan.
Add other seasonings to taste.  Here's what we often add:
¼ t curry
¼ t garlic powder (fresh would work as well, and should be added to the blender)
½ t salt
1/8 t pepper
Simmer this for a few minutes.  Since the broccoli is already chopped, it doesn't have to cook long.
To give the soup some extra body and to add that pretty shiny look, mix about 1T of corn starch (gluten-free if necessary) with about ½ cup of cold water.  Add this mixture to the soup slowly just as you would add any thickener.
Options:
We have made this soup with ham and ham broth, with meatballs, and with water.  When we don't add meat, we put in about a tablespoon of butter or olive oil just to give the soup an extra taste boost.
Occasionally I'll add a few bits of finely chopped carrots or red pepper to add some color.  The carrots go in with the onions, but the red pepper gets added with the seasonings.
Miss 17 likes adding asparagus and lots of garlic, and her version is scrumptious.
Enjoy!  This beautiful, healthy soup is delicious warm, but I also like the left-overs cold.
This post has been entered in Whole Foods for the Holidays.
Join in the fun and share your Tightwad Tuesday tips, ideas, stories, and encouragement.  Just click on the Linky Tools message below to enter your post.  Please remember to link back to Tightwad Tuesday so that others can join in as well.
Powered by Linky Tools
Click here to enter your link and view the entire list of entered links…
*****
This post is linked to Tempt My Tummy Tuesday , Tuesday's Tip Jar,  Tasty Tuesday, Thrifty Thursday, Frugal Friday, the Ultimate Recipe Swap, and Finer Things Friday.