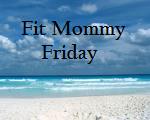 encouraging each other to care well for the bodies God has given us
by being active, eating wisely, and relaxing adequately
I hope you had a wonderful Thanksgiving, enjoying delicious food and great company with your heart full of gratitude to God.
One of the things we're grateful for is health. As even the common cold shows, we cannot control our own health, but we can do a lot to improve it. By being good stewards of our bodies, we can increase our health for today as well as for the future.
Even walking 30 minutes a day can cut the number of colds you get in half, according to one study.
Simply changing your diet to more nutritious foods can also help. Sugar depresses the immune system, apparently.
Resting adequately enhances your immunity, and as a bonus it helps you lose weight.
Why am I thinking about health? Well, we're all fighting colds, and I'm so grateful that we're all recovering! One of the girls is recovering from pneumonia, I think my husband has bronchitis, I'm still coughing a bit, and we're all tired. So we're eating well, trying to get outside for mild exercise everyday, and sleeping a lot. We're also enjoying a lot of garlic and lots of vitamin C.
Here's how my goals went this week:
Record my fitness accomplishments each day… Yes.
Go for a daily walk and average 10,000 steps a day …Some mornings I put one of the children's schoolbooks on the treadmill and 'walk to school' while preparing for the school day. Here are my daily steps:  7100, 9500, 7700, 8100, 8100, 10100, for an average of 8400. I really want to increase that average number to 9500 by next week.
Be usefully active for 1 to 2 hours a day, 6 days a week, without overdoing it, or do formal exercises … Between housework, gardening, taking over chores from sick children, and grocery shopping, I was mildly active most days. I'm feeling too tired to do anything strenuous.
Do 10 repetitions of my eye exercises 5 days a week and relax my eyes whenever I think of it …After neglecting these for two weeks my eyesight is a lot worse. I'm building back up to doing them regularly and then hope to increase them to the full amount recommended by my optometrist. But I must be careful; overworked eye muscles hurt.
Avoid sugar five days a week … I enjoyed a few peanut butter cookie crumbs and 3 thin pieces of four-layer chocolate cake.  Very delicious!
Eat lots of vegetables, including fresh ones, and yoghurt as well as one fermented or soaked food a week … Yes to the veggies and the yoghurt but no soaked or fermented food.
Relax daily…Yes, but when it's nice outside I'd rather rest in the yard by doing light hand weeding than lie in bed; snow will be here soon enough, maybe even tonight.  Going to bed early is one of my very favorite things these days.
Have fun with the kids, including active fun… We read books, ate good food (everything from pumpkin smoothies and organic, low-sugar apple crisp to bruschetta and oven-fried potatoes), watched movies, and gathered around the fire. And we worked and played outside.  Nothing super active, but almost all of it healthy in some way or another.
Please link up your health and fitness post in the comments below. Enjoy visiting and encouraging other fit mommies in this often-unhealthy holiday season.  Please don't forget to link back here from your post.
Note: Fit Mommy Friday is the Health and Fitness Check-In column of The Christian Home Carnival and is also linked to Encourage One Another Wednesday.