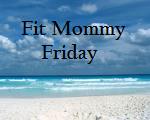 encouraging each other to care well for the bodies God has given us
by being active, eating wisely, and relaxing adequately
Even after all these weeks, neither the children nor I can overcome 'The Cold'.  Some days we have a fair bit of energy, and just when I think we're healthy, the headaches, sore throats, fevers, and fatigue begin again.  I find it difficult to decide how much to exercise when I don't feel up to it.  Sometimes exercise gives me more energy, but often it makes me too tired.  So do I wait to exercise until I'm no longer tired?  Or would exercising make me less tired?
I think one idea would be to tweak our diet.  We've still been eating a lot more holiday food than usual, and it's time for all of us to stop.
So for the next week I plan to avoid sugar entirely, eat lots of yoghurt and garlic, and reduce my walking and exercise goals.  Maybe that will help.
Here's how my goals went this week:
Record my fitness accomplishments each day… yes.
Go for a daily walk and average 10,000 steps a day … You can tell from the step count which days I felt well:  5600, 4900, 9600, 8200, 7400, 5300 for an average of 6800 steps a day.  Twice we walked outside, and the rest of the time I used the treadmill.
Do my physio exercises 5 or 6 days a week … I did them only 3 days this week.  The other days I was too tired.
Do 10 repetitions of my eye exercises 5 days a week and relax my eyes whenever I think of it …Yes.
Avoid sugar five days a week … No.  There's chocolate, and I've been using sugar to give me extra energy.  Dumb, dumb, dumb!
Eat lots of vegetables, including fresh ones, and yoghurt as well as one fermented or soaked food a week … Yes to the veggies, no to the rest.
Eat substantial breakfasts … Yes.  One day Miss 10 made a 'restaurant' for breakfast:  apple scones, fancy noodles, crepes, chocolate pudding, raspberry sauce.  We also had scrambled eggs, left-overs, and more.
Relax daily…Yes—a daily nap in bed.  Either I've been sleeping through the alarm or I've been forgetting to set it, because some afternoons the nap was way too long.
Spend time outside… Not very much, but some.  And it's warm enough to air out the house regularly again which brings the outside in.
Have fun with the kids, including active fun… We took one nature walk, read books, ate good food, and laughed a lot.  Miss 10 skied to the library while I walked beside her…and we came home in the dark.   Such excitement!
How was your week?
Please link up your health and fitness post in the comments below. Enjoy visiting and encouraging other fit mommies in this New Year's Resolutions time. Please don't forget to link back here from your post.
Note: Fit Mommy Friday is the Health and Fitness Check-In column of The Christian Home Carnival and is also linked to Encourage One Another Wednesday.