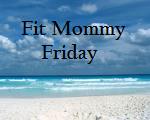 encouraging each other to care well for the bodies God has given us
by being active, eating wisely, and relaxing adequately
After a slow week last week, I hoped for energy this week.  I have a lot more of it, but not enough to be very active.  And as for my steps, my pedometer is becoming very unreliable, so I really have very little idea how much I've been walking.   Probably pedometers have a certain lifespan after which they need to be replaced.
I did do all my exercises one day, and I was going to do them the next but my husband, a weight-lifter, pointed out that it's not a good idea to work your muscles very hard two days in a row.  Not that my exercises are hard, but they feel like it to me, so I took it easy the next day which turned out to be a good idea.
So here's how my goals went this week:
Record my fitness accomplishments each day… Yes.
Go for a daily walk and average 7500 steps a day … My pedometer is completely unreliable, but I didn't walk much the first few days, although the last ones were good.  I'm guessing that the step counts were about 4000, 4000, 5000, 8000, 7000, and 6000.  Until I get a new pedometer, I'll focus on walking a mile a day on the treadmill, but only if I am able to.
Do my physio exercises 5 or 6 days a week … One and a half times.
Do a tiny bit of the Callanetics maintenance program with Miss 15 five days a week… I did 5% to 10% of the recommended repetitions, one and a half times.
Do 15 repetitions of my eye exercises 5 days a week, relax my eyes whenever I think of it, and smile at my work. …Daily.
Avoid sugar five days a week … The only sweets I had were gluten-free trifle, made from scratch by Miss 10 (!), a wee bit of homemade grape jelly, and a few tablespoons of chocolate chips.
Eat lots of vegetables, including fresh ones, and yoghurt, as well as one fermented or soaked food a week … Lots of fruit, a decent amount of vegetables, a little bit of yoghurt, and one breakfast of soaked buckwheat.
Eat substantial breakfasts … Most days, yes.
Relax daily…Yes!  And I've been reading a lot which is relaxing for me…except when I read some of the high school texts I need to help my teens with.  I'm too foggy to do much with those.
Spend time outside… It's cold, windy, and icy/muddy depending on where you walk.  Inside is much nicer right now, but we air out the house.
Have fun with the kids, including active fun… There was no energy for active fun either, but we did go shopping and visiting and we read aloud a lot.
Have you had a healthy week?
Please share in the comments below. Then go visiting and be encouraged by the experiences of other Fit Mommies. If you write a blog post, please remember to link back here from your post so others can join in.
Note: Fit Mommy Friday is the Health and Fitness Check-In column of The Christian Home Carnival and is also linked to Encourage One Another Wednesday.