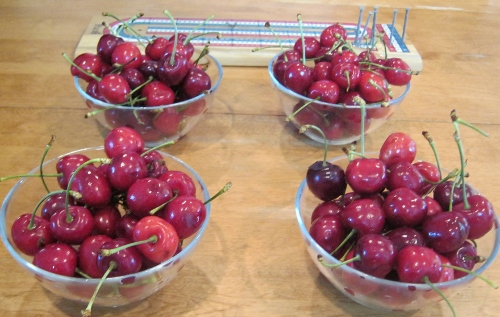 Last Friday, when our school year ended, it was time to celebrate the beginning of summer holidays.
We had a special treat waiting in the fridge, our annual springtime cherry splurge, so I got that ready.
Then the kids said that holidays are about cribbage, so they got the cards and the cribbage board out.
And that's how our summer began: with delicious cherries and a rousing game of cribbage.  I hope it will continue in the same vein, with good food and good fun.
May you also enjoy the simple joys of summer!