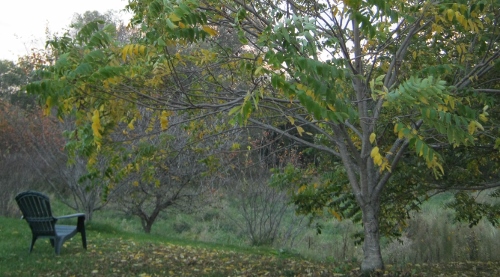 I talked to a dear mom about her son's cancer. Three days ago they discovered it is back, aggressively.  I had called to comfort her, but she ended up comforting and inspiring me instead.  "God has everything under control," says this woman who has faced more in the last few years than most of us face in a lifetime.
I talked to one woman who does not know where she will be living in a few months. As she struggles with uncertainty, she testifies to God's goodness and his power in her life.  "I know he will do what is best," she emphasizes.  "I just have to learn to wait and trust."
I asked another mom about her little fellow after a recent visit to specialists. The doctors have no cure and offer only minimal help with pain management.  Blinking back tears, we hugged and talked about how we deal with overwhelming sadness.
These are only a few women. But everyone has a story, and in this broken world many stories are full of sadness.  Some of us can tell our stories and find comfort in the telling.  Some of us can't share because the pain is too raw. Others are overwhelmed by sorrows that are not theirs to share.  Some deal with secret pain about the past, or the present, or even the future, unable to say a word.
But for all of us there is this comfort: God has everything under control.  He weaves the past and the present and the future into one beautiful script, along with all the people and events and emotions, and with all our hopes and mistakes and joys and tears.  It may be terribly hard to live our scripts now, but eventually joy will overwhelm us.
For the best is yet to come.
That's what Haggai had to tell the people of Israel when they were rebuilding the temple after the exile, that sad copy of Solomon's glorious temple:  Don't cry; the best is yet to come.  This sorry temple will see true glory, for the Lord himself will walk here, teach here….
For all of us, whether we are sad today or filled with joy, the message is the same: The best is yet to come.  For our Lord will return and we will live with him.  Then, perhaps, we will understand the stories we have lived…but if not, all will still be fine, because we will be with God and he will wipe every tear from our eyes.
In the meantime, God's message to us is the same as Haggai's message to the returned exiles: Be strong and work, for I am with you.  Do what I have told you to do, and I will strengthen you.  Do not be afraid, for I am with you.
So let us keep on trusting, like the mom of the son with cancer. Let us keep on pointing others to God, like the woman with the unknown future address.  Let each of us keep on being a wife, a mom, a believer, struggling but not giving up.  Let's keep on using the gifts God has given us to bless those around us, whether our hearts are songs of joy, or cries of pain, or both at the same time.
Because, remember, our God has promised, over and over, in many different words throughout the Bible: I am with you, and the best is yet to come.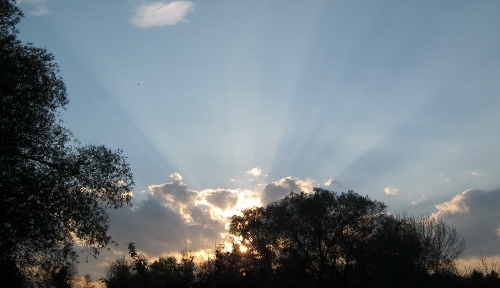 —
This is the first in a series of sporadic meditations about daily life, Bible readings, and our pastor's Sunday sermons based, in this case, on Haggai 2:1-9.
For more encouragement, visit Coffee for Your Heart, Raising Homemakers, Works for Me Wednesday,