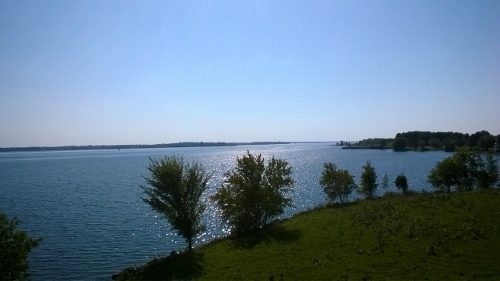 We all know that we are on a journey to decrepitude and death, but at times it hits home very hard.
The other day one of my dearest people told me it's official; her mind is going. She couldn't even remember the words for it, Alzheimer's, dementia. Yes, sometimes thinking about the future makes her cry, she said. But then she reminded me simply of her comfort, that God is with her through it all.
The next day, still overwhelmed, I read this quotation from Joni Eareckson Tada,
"Did you lose your health? Your eyesight? Your hearing? Have you lost a loved one? Do the memories still give you pain?
Stop for a moment and let those memories point you to the future. Do not pine for what once was, but long for the future.
As a Christian you have everything to look forward to, and every day it comes closer. The next time you long despairingly for the past, stop and count the years. Maybe you are already closer to the future than you think."
Yes, this is true and it might encourage her.
But it made me cry, this thought that she may be nearer to the future than we think.
There are so many other dear people who suffer, too. Probably you know some of them, or even many. Perhaps you are one of them yourself. In fact, unless Jesus returns soon we will all become part of that enormous crowd that has suffered and died.
Yet, together with the apostle Paul we can all say these words, for our loved ones and ourselves:
"So we do not lose heart. Though our outer self is wasting away, our inner self is being renewed day by day." (2 Corinthians 4:16—and it's worth reading the rest of the passage as well.)
May God be with all those who are ill, all those who are dying, all those who mourn. May he keep them, and each of us, close to him.
Amen.
—
If you are struggling, perhaps A Prayer for a Loved One in Distress may encourage you.
Note: The Joni quotation from the Dutch blog Kostbaar has undergone two translations, so it is probably not exactly what Joni originally said.
—
For more encouragement, visit Raising Homemakers, Titus 2 Tuesday, R&R Wednesdays.