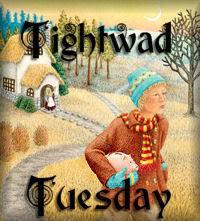 helping each other be good stewards of all our resources: money, possessions, time, energy, and health
With frost creeping up on us, it is time to deal with our 15-foot triple row of basil.  We are preserving it in three different ways.
For the times when we only want a little bit of the herb, dried basil is perfect.  We have processed many dehydrators full.  We just put the clean leaves on the dehydrator trays and plug the machine in.  Then I pack the dried basil leaves in zip lock snack baggies without crumbling them and put them in a gallon ice cream pail with a tight-fitting lid.  When we use the dried leaves in the winter, we crumble them; storing the leaves whole seems to preserve the flavor better.
As an experiment, I made some hot, garlicky basil vinegar from Herbal Treasures.  The recipe is very simple:
fill a jar almost full of basil leaves,
add some hot peppers,
add a handful of peeled garlic cloves,
cover it all with hot vinegar, and
let it sit, sealed, for a few weeks to let the flavors blend.
after that, strain the vinegar and bottle it for use in salad dressings, marinades, and more.
At that point I plan to use the basil, garlic, and hot peppers to make a pungent pasta sauce, although the recipe implies that they can just be thrown out.
We also froze chopped basil with some oil and a tiny bit of vinegar.  We used the food processor to coarsely chop the leaves with the oil and vinegar, and then I put the mixture into zip lock snack baggies, ¼ cup at a time.  Then we packed these little baggies into a larger freezer bag. This way I can easily use the amount we need without wasting larger freezer bags for each ¼ cup portion.
Please join in and share your Tightwad Tuesday tips, ideas, recipes, stories, and encouragement.  Just click on the Linky Tools message below to enter, and please remember to link back to Tightwad Tuesday in your post.
Powered by Linky Tools
Click here to enter your link and view the entire list of entered links…
*****
For more great ideas, visit Homemaker Mondays,  Works for Me Wednesdays,  Thrifty Thursday, the Ultimate Recipe Swap, Frugal Friday and Finer Things Friday.