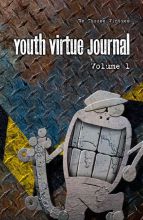 The Youth Virtue Journal is a slim ring-bound workbook with a huge goal: to help teens choose virtues. Working with a mentor, teens will learn how to be attentive, content, forgiving, gentle, helpful, honest, obedient, perseverant and respectful. The booklet contains a form for parental input as well.
Each of the nine chapters contains a moment to dream and a chance to see how virtues could help achieve dreams. In fact, the booklet states that " …though you add virtue to your life because it is the right thing to do, it will also tremendously improve your ability to live your dreams."
Each virtue is defined in a very personal way. For example, Attentive is defined as….  Read more at The Curriculum Choice.