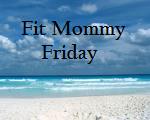 encouraging each other to care well for the bodies God has given us
by being active, eating wisely, and relaxing adequately
A woman in the grocery store startled me today.  She told me she has two pedometers but hasn't used them because she still has to figure out how!  Hers came with instructions about programming and measuring her stride length and so forth.  But let me tell you all:  if you have a pedometer, all you have to do is wear it.  Just count your steps.  The simple act of measuring your steps will, apparently, increase your activity by 25%!  Once you're used to wearing it, you can worry about the details if you want to (see the comments below).  And if you want to increase the effectiveness of wearing it, write down the number of  steps everyday…on your calendar, your daily to do list, or where ever.
The other thing I always recommend:  get a little safety strap for your pedometer so you don't lose it if it slides off your waistband.  Some pedometers come with them; if you can get one of the little metal ones, they are the best.
In my life this week:  the weather was sunny and not too cold, and the brightness outside helped us deal with the kids' colds and sickness.  We actually have pneumonia in the house!  Imagine!  But the children seem to be getting healthier although my husband's feeling tired and his voice is giving out.  He says I'm in denial about having bronchitis, but I'm in denial about that denial; I'm not that ill.  But I am tired and spent this afternoon on the couch reading The Nine Tailors.
Here's how my goals went this week:
Record my fitness accomplishments each day… Yes.  This step may seem irrelevant, but it is so fundamental to my increase in health!
Go for a daily walk and average 10,000 steps a day …Working outside adds steps automatically, and so does helping sick children with their chores.  Even so, a few days I took a walk only because my pedometer said I needed the extra steps.  I suppose that is how people who wear pedometers get an extra 25% activity into their days.  Here are my daily steps:  6400, 7800, 9200, 6000, 7700, 8000, for an average of  7500.  Not great, objectively speaking, but considering I spent one day in emergency with a child, waited a long time in a doctor's office, and felt a bit run down myself, it's not too bad. 
Be usefully active for 1 to 2 hours a day, 6 days a week, without overdoing it, or do formal exercises …  Between housework, gardening, taking over chores from sick children, and grocery shopping, I was active most days.
Do 10 repetitions of my eye exercises 5 days a week and relax my eyes whenever I think of it …Nope.  I completely forgot.
Avoid sugar five days a week … I enjoyed some chocolate cake  and that's all.
Eat lots of vegetables, including fresh ones, and yoghurt as well as one fermented or soaked food a week … Yes to the veggies and the yoghurt but no soaked or fermented food.  Having a child on antibiotics, something that happens about once a decade, is enough to get me making yoghurt again.
Relax daily…Yes. With that nasty cold running around our family, I'm more than pleased to take time to rest.  Going to bed early is one of my very favorite things these days.
Have fun with the kids, including active fun… Good food, some garden work, and lots of time spend with sick kids.  The girls think that watching Anne of Green Gables is a very healthy thing to do.
Please link up your health and fitness post in the comments below. Use your own goals, and post on whatever day works for you. Just don't forget to link back here from your post.
Note: Fit Mommy Friday is the Health and Fitness Check-In column of The Christian Home Carnival.