With all the talk about Valentine's decorations, food, and crafts, I occasionally get inspired to make some of them.  Like last year, when we decorated and ate a heart-shaped cake.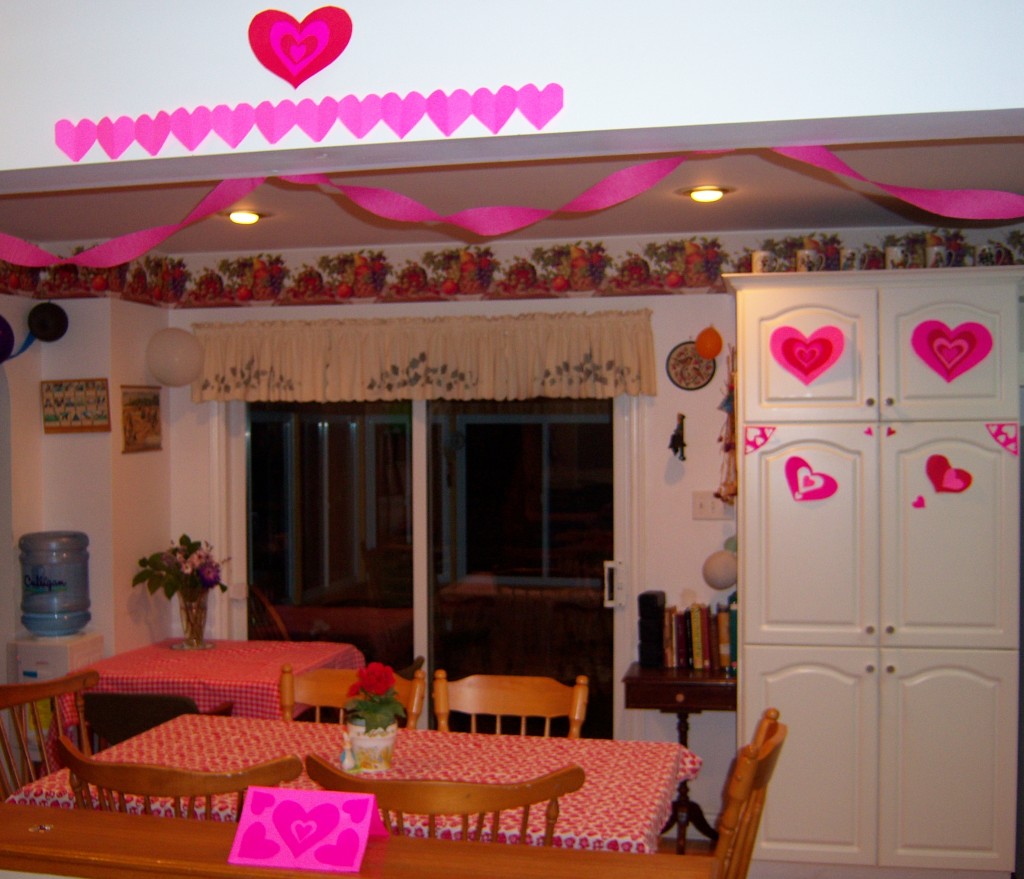 But to me, the most inspiring Valentine's articles are always the stories and practical tips with suggestions on how to show love to your family. 
One great mini-ebook I've come across this year is a cute list of "14 Ways to Have a Happier Husband" that you'll get by subscribign to Kathi Lipp's blog.  The blog looks good, too.
However, the best story for wives and mothers is still "When Queens Ride By." As I wrote a few years ago,
I've been on Tawra and Jill's Living on a Dime mailing list for years, and I want to tell you about the best post they have ever sent out. It's called "When Queens Ride By" and discusses a woman of nearly a century ago, overwhelmed by the same things many of us struggle with, who made a breakthrough discovery.
This is what Jill wrote:
This is a wonderful, inspiring and important story that I really want to share with you. I first read this myself 30-some years ago and it has had more of an impact on my thoughts, feelings and attitudes toward being a wife, mother and homemaker than anything else in my life ever has.
I highly encourage you to read the blog post and then to download the story. There's a good chance it may revitalize (or even revolutionize) how you see your role and relationship.
Blessings to you all as you consider or reconsider these ideas on how to love your husband and help support your family.   Love them and, especially, remind them of God's love.
—
For more encouragement to be a good wife and mother, read Papa's Wife or visit Better Mom Monday, Encourage One Another Wednesday, Works For Me Wednesday , Homemaking Link-Up, and Raising Homemakers.