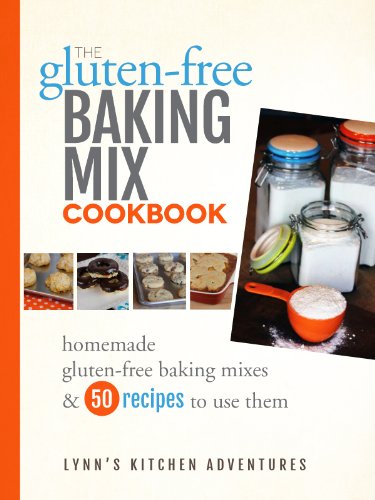 I'm not much of one for baking mixes, but occasionally they can be life savers.  If you want to try out a simple gluten free baking mix and recipe book, try The Gluten Free Baking Mix Cookbook, on sale today and tomorrow for 99c. 
I've discussed it in some detail on my new site Embracing a Gluten Free Life, but have not yet tried it as we're out of rice flour and cannot make the mix right now.  On the new site I explain why I can recommend it anyhow.
In any case, you cannot go wrong at 99c.  I've noticed that the Amazon Kindle sale is not yet happening, but the PDF version of the cookbook is at 99c right now.  Besides, the PDF version has this advantage:  it is printable.  That's the one I plan to use; no laptop in the kitchen for me!
For all the details, please visit me at Embracing a Gluten Free Life.