When the afternoon sun glows golden and light slants through trees and windows, I am filled with joy. It is my favorite kind of light. In the winter, it spills warm and yellow onto the snow and the long shadows become blue and purple.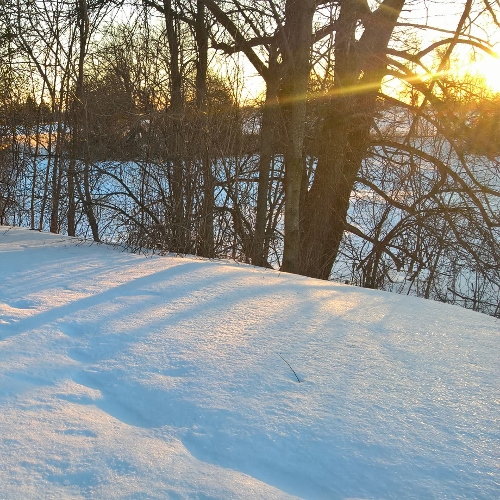 Jesus said he is the light of the world. (John 8:12, John 9:5) What does that mean? We, unlike the people he was speaking to, do not have an intimate relation with natural light. To gain deeper insight into his words, we occasionally need to deliberately watch the sunlight he was comparing himself to.
Trees can block the sun itself, but they cannot hide its light. And when they do block the sun, their trunks stand out starkly against the light. This butternut tree's trunks are almost like people, interacting.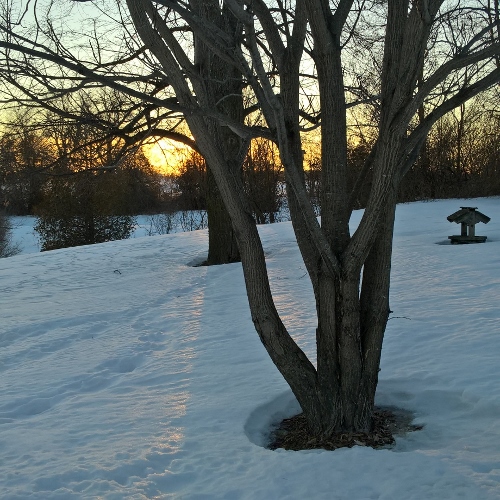 Jesus also said,
And this is the judgment: the light has come into the world, and people loved the darkness rather than the light because their works were evil. For everyone who does wicked things hates the light and does not come to the light, lest his works should be exposed. But whoever does what is true comes to the light, so that it may be clearly seen that his works have been carried out in God. (John 3:19-21)
Similarly, although winter fields usually look white and empty, the late afternoon sun reveals their endless, subtle wind carvings.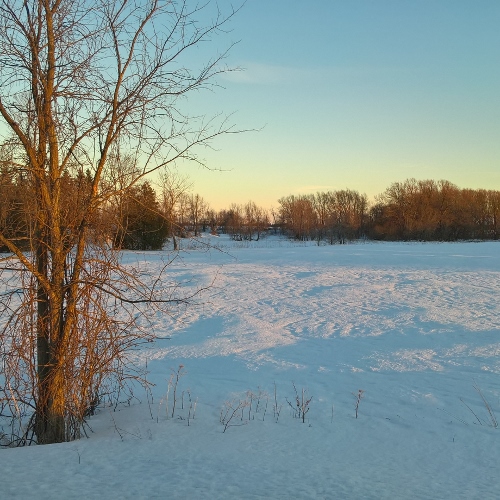 Dear reader, I encourage you and me to notice the light all around us, to thank God for this beautiful creation, and to ponder these Bible texts. May God bless us all, forgive our sins, and help us to 'carry out' our works in God, reflecting his light.
—
What have you been noticing about the little section of creation God has placed you in?
—
This article may be linked to Inspire Me Monday, Christian Homemaking, Friendship Friday, Make My Saturday Sweet.